The Thailand Connection

In February 2012 I (Eva) travelled to Thailand with two friends one of whom was Elaine Vincent of Ratchasima (Aust) Korats and Kate Prendegast. We went in search of Korats in their native Thailand. We visited
the Thai Cat Centre in Ampawa. Mr Preecha Pukkabutr, the owner

/

breeder had all the Thai breeds on display including Siamese, Burmese, Bombay, Korat, and Khao Manee

,

with information in Thai and English about the history of each breed

.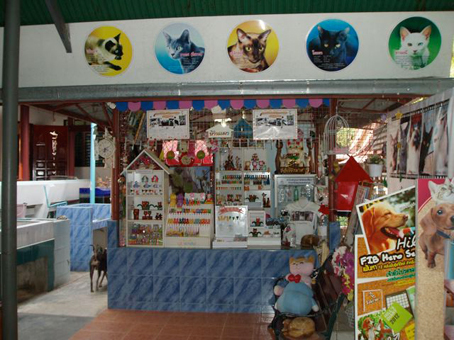 The Thai Cat Centre in Ampawa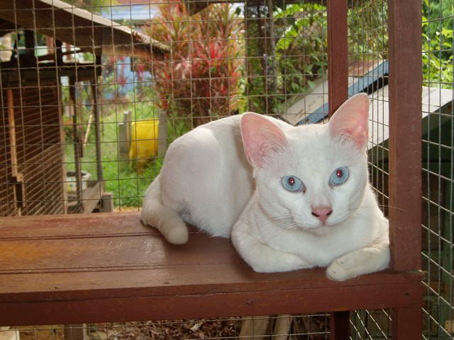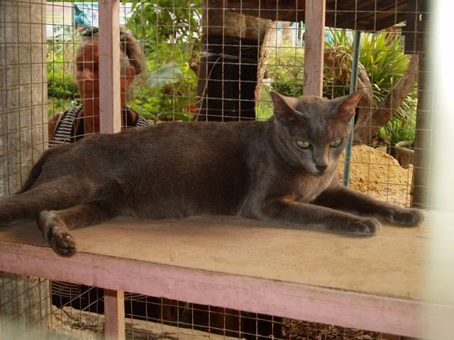 Khao Manee (left) and Korat (right) at the Thai Cat Centre
However,
the highlight of our holiday was a trip to Phimai, in Nakon Ratchasima where Korats originated and could still be found. A visit with
Mr Chuachai Wisetjindawat, President of the Korat Cat Preservation Society and a respected breeder of Korat cats
,
provided an opportunity to see some beautiful Korats including mothers and kittens. With the help of our translator Mr Martin Clutterbuck
,
who is the author of Siamese Cats, Legends and Reality [published by White Lotus Press (2004)]
,
we were able to talk about the preservation of Korats in Thailand and in other parts of the world.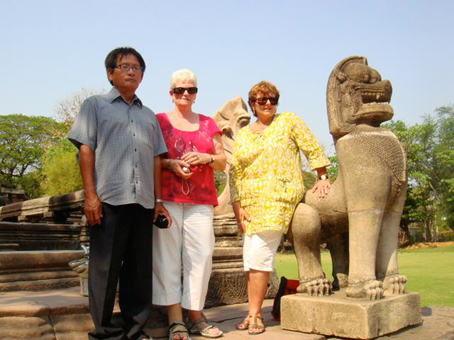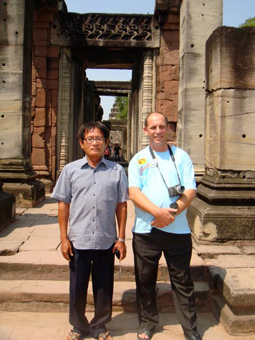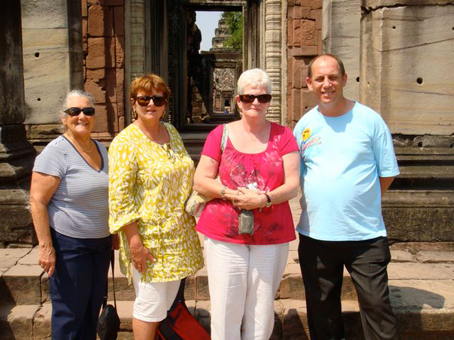 Khun Chuchai, Elaine & Eva (left), Khun Chuchai & Martin Clutterbuck (middle) and Kate, Eva, Elaine and Martin(right) in Phimai at the Khmer Ruins
One of Khun Chuchai's
Korats and her kittens
Another one of Khun
Chuchai's lovely Korats
A free roaming Korat being
held in the Phimai cafe
The Korat features at the
Khmer Ruins Museum
Khun Chuachai was interested to learn how Korats were doing in the west and about our breeding programs. We explained that many Korat breeders outside of Thailand wanted to include more Thai bred Korats in their breeding
,
but that language barriers, costs and quarantine restrictions sometimes made it difficult. We told Khun Chuchai that because it is not possible to import animals directly from Thailand to Australia, we were hoping to bring a pair of Thai bred Korats from Thailand to Europe
with help from breeders in Scandinavia and Poland
.
On hearing that we were looking for two Korat kittens to take to breeders in Europe
,
Khun Chuchai offered to gift us two kittens (M & F) from two different litters
.
O
ne
had been
born and the other was due to be born a couple of weeks later.
The two Korat kittens are a female, Chuchai Mook Mai of Morakot (Muka) and a male, Chuchai Nong Noon of Morakot (Nono) and with the help of two young people, Nolan Betterley and Panarat Kamchat (Bew) in Bangkok, we started preparation for their export to Europe later that year. In November 2012 I returned to Bankgok with Kate Prendegast with a plan to fly Mook Mai and Nong Noon first to Oslo, Norway and than to Krakow in Poland.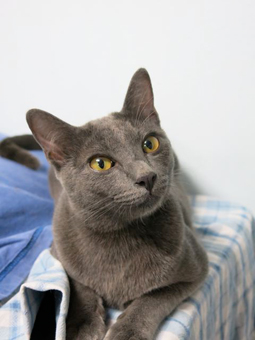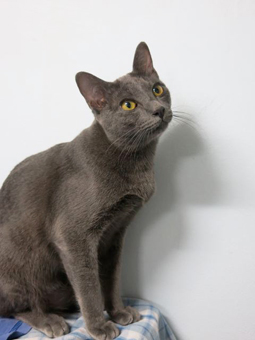 Chuchai Mook Mai of Morakot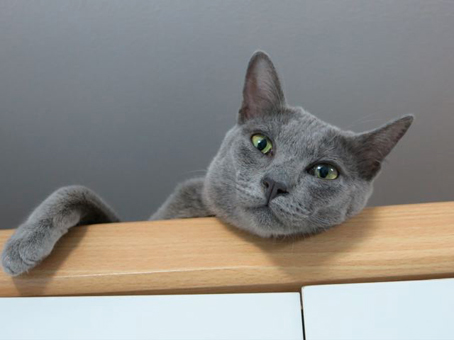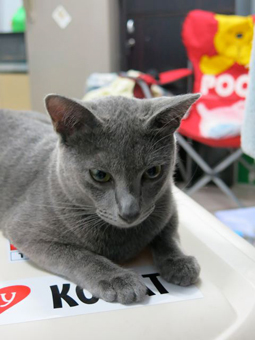 Chuchai Nong Noon of Morakot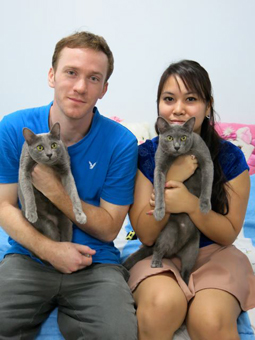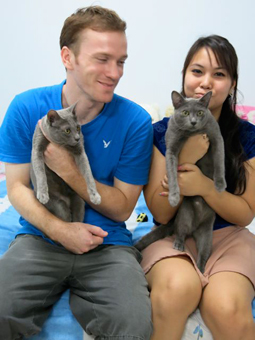 Mook Mai (F) (left) being held by Nolan and Nong Noon (M) with Bew (right)
Our return to Thailand
in 2012,
coincided with the annual
Phimai Fair,
including a Korat cat show in the ancient Khmer ruins. We again visited Phimai with Martin Clutterbuck and another Korat breeder
,
Bobbie Weirauch
,
and a Burmese a breeder
,
Robin Bryan, both from the USA
. We met Khun Chuchai to thank him for his gift and to update him on the kittens and on our travel plans. It was a wonderful weekend with new friends
,
many Korats and their devoted owners proudly showcasing their cats.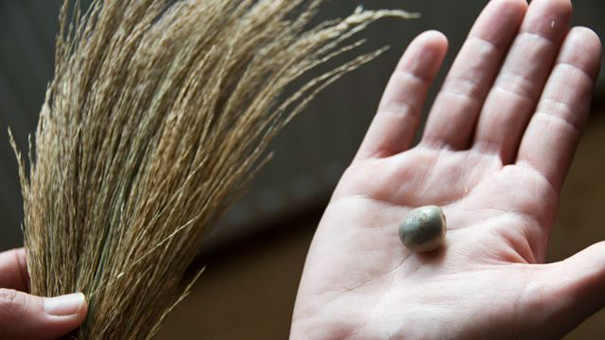 The pampas grass (Doklao) and the Sisawat nut - the tiny flowers on the
grass and the Sisawat nut are the Thai standard for the Korat coat colour.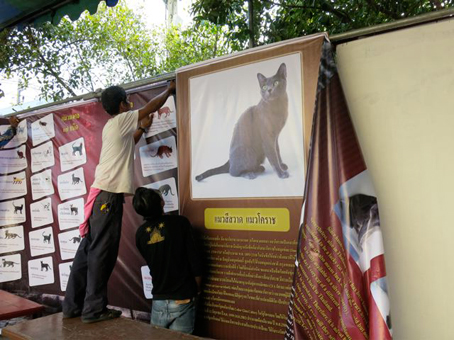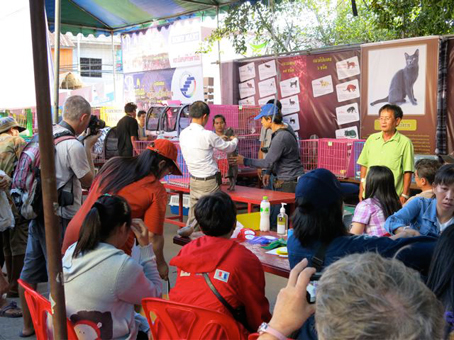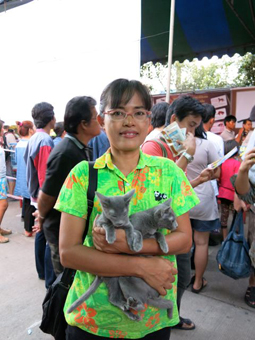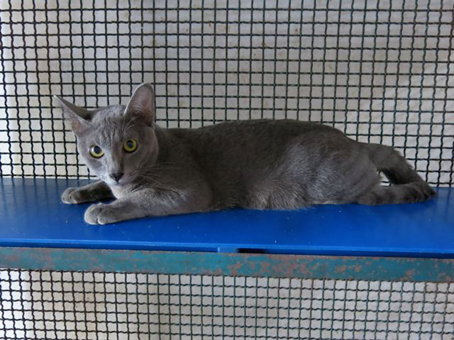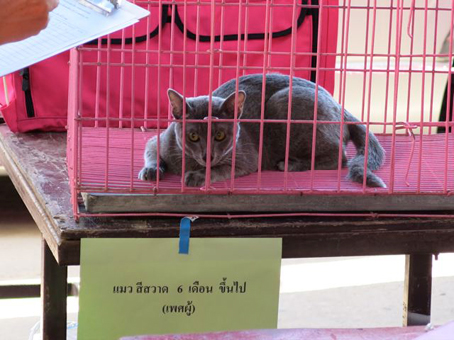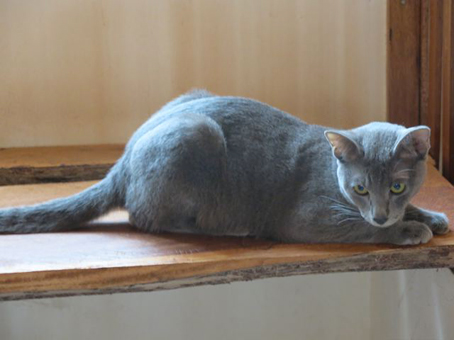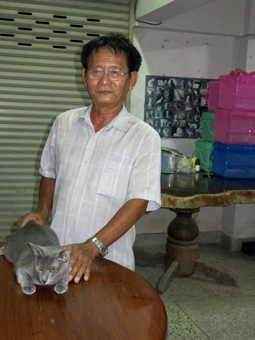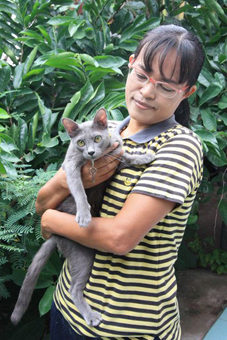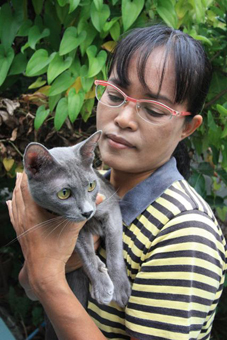 The Phimai Show 2012

The 'Thai Korat Kitten Project', as it became known, was not without challenges
. This included
the collation of information for registration and pedigree purposes required in Western countries, the Thai bureaucracy, dealing with export/import requirements in Thailand and the EU, choice of airline and most importantly
,
concerns about the health and welfare of Mook Mai and Nong Noon on the long flight to from Bangkok to Oslo.
Nolan and Bew were very helpful in steering us through some of these difficulties and cultural misunderstandings
.
W
ithout their commitment and help the project may not have succeeded. The collaboration between Korat breeders around the world to make such a project possible is quite remarkable and unique in the cat fancy.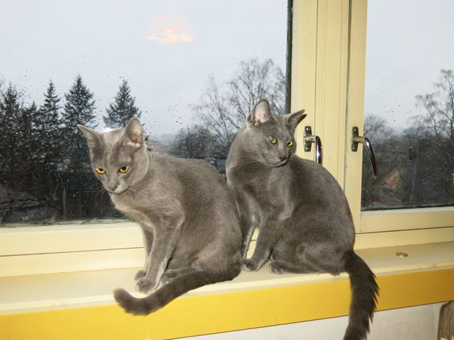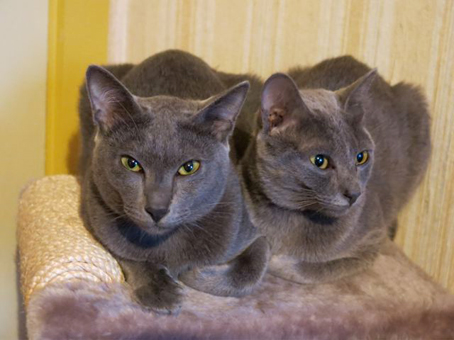 Nong Noon and Mook Mai looking out of a window in Oslo, Norway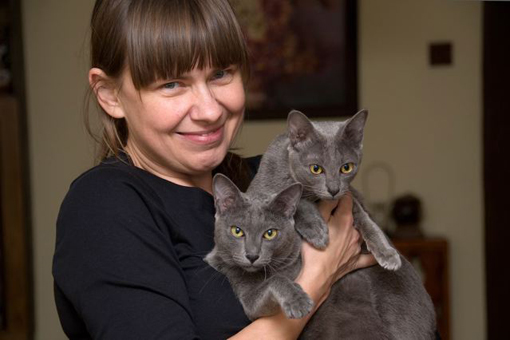 Nong Noon and Mook Mai on arrival in Poland, with their new owner, Ania
The 'Thai Korat kitten Project' would not have been possible without the support and financial assistance from Korat breeders in Denmark, Poland, Norway and Australia. Korat breeders directly involved in this project were Camilla Baird of Primprau
'
s
,
An

i

a Doro

z

alska of Morakot
, Helga Lokey of Dala Speed, Carl Otto Lund of Dongalas, Elaine Vincent of Ratchasima (Aust) and myself
,
Eva Krynda of Doklao Korats. Thank you to everyone involved and I hope that it may encourage other Korat breeders to continue the Thai connection in future.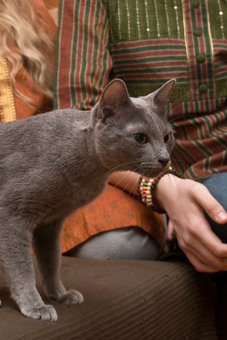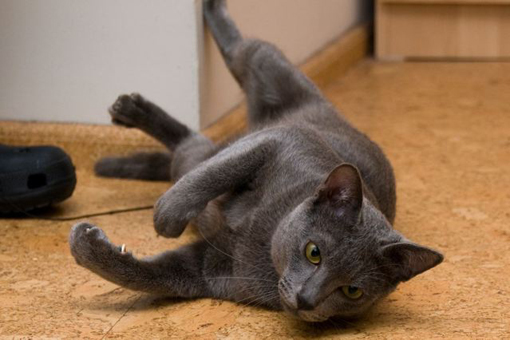 Mook Mai (left) and Nong Noon (right) have settled in nicely to their new homes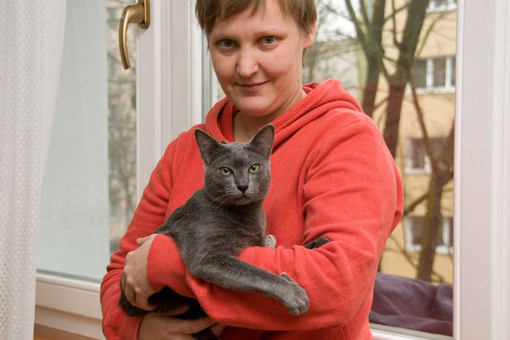 Nong Noon now lives with Marta, his full time carer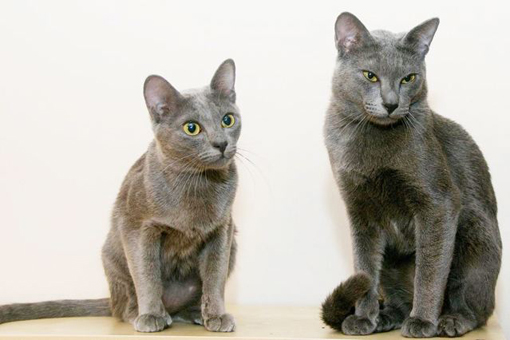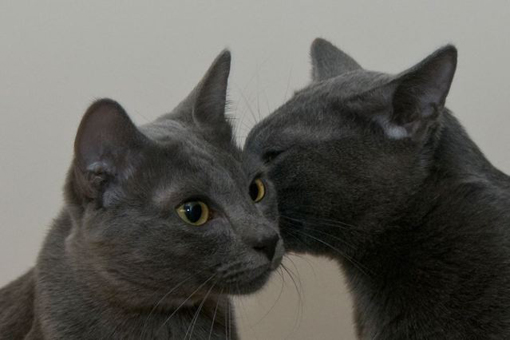 Mook Mai (left) and Nong Noon (right)
Here in Australia we look forward to welcoming Nong Noon's offspring, Morakot Elfi Arinya, to Australia in 2015.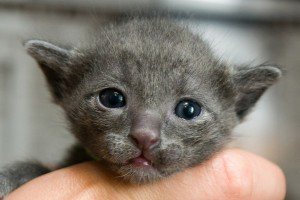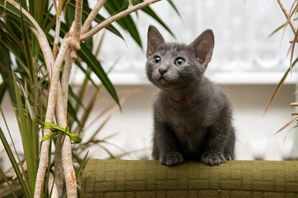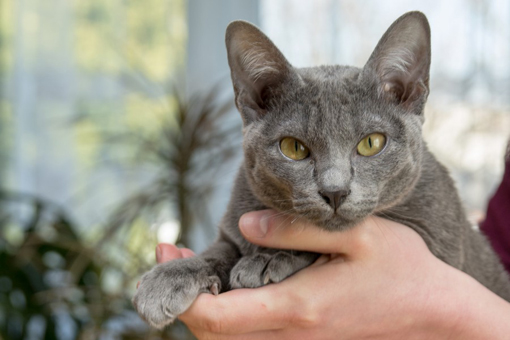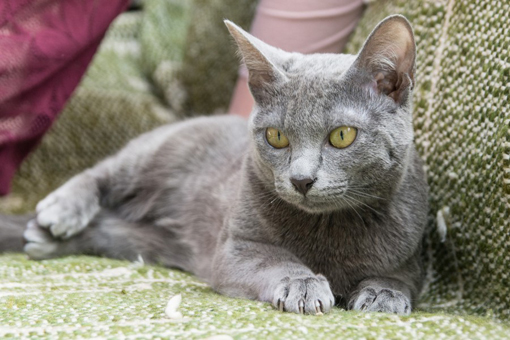 Morakot Elfi Arinya
More photos of Elfi can be found here: