CCCA CH & GLD DB GD CH DOKLAO Blu Thao Surinari Female

DOB:15 June 2009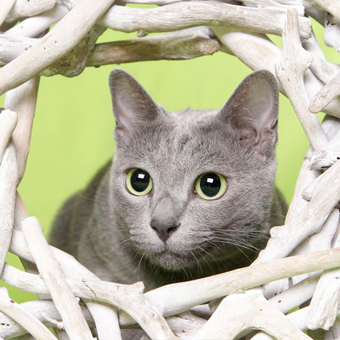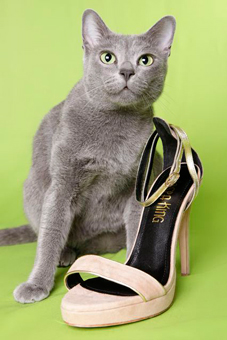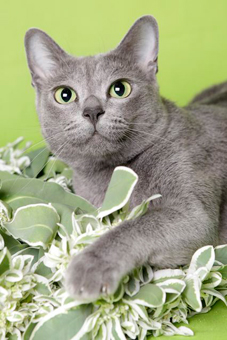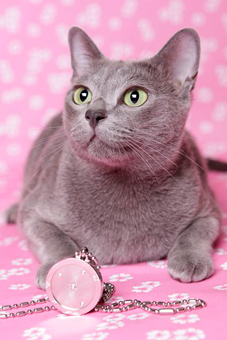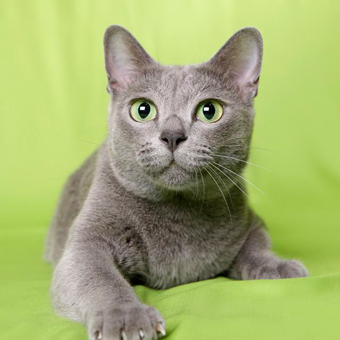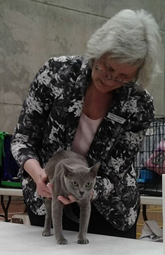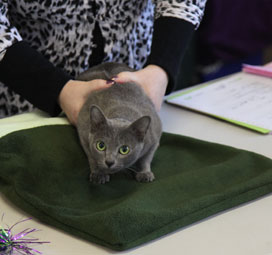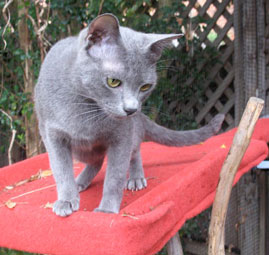 Beautiful Suri
Affectionately called 'Suri', this lovely female was named after a famous Thai princess from Korat. Suri loves all types of games and toys. She is an affectionate and friendly Korat with an outgoing personality. Suri has big green expressive eyes, a sweet expression and a lot of silver tipping in her coat. She has been doing well in shows, winning many top 5 placing's, and enjoying all the attention from judges and the public.


In 2014 Suri attained the title of CCCA National Champion Suri enjoys being photographed and has been a good 'cat walk' model for the 2013, 2014 & 2015 Cat Calendars and Diaries produced by Universal magazines. She lives with Tia and is a good and caring mother to her kittens.
Female
DOB: 7 December 2009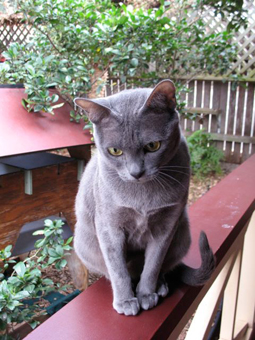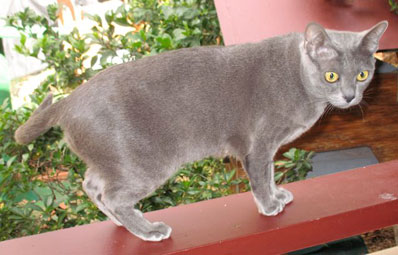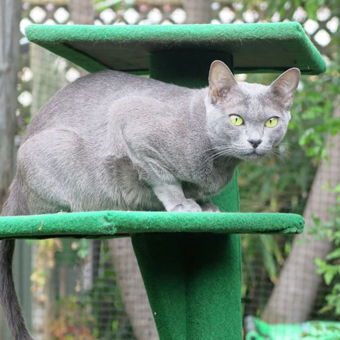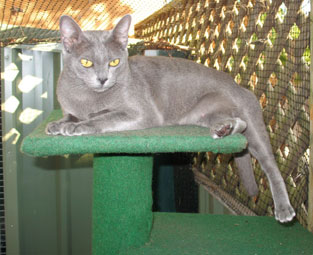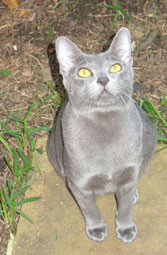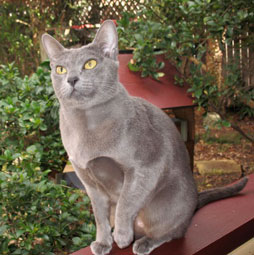 Delightful Yoyo
'Yoyo', as we call her, arrived from Finland in September 2010. She was bred by
Outi Niemi and with recent Thai Korat lines in her pedigree, is an important addition to our breeding program. Yoyo is a very sweet and affectionate female with a nice temperament. She is very elegant with a solid build, a nice silky coat and a beautiful expression. Yoyo is the mother of our stud CCCA CH & GD DG GD CH Doklao Luuk Chai our

and our now retired queen

Doklao Blu Thai Mimi.
Elfi Arinya MORAKOT (import Poland) - (Elfi) Female

DOB: 17 July 2014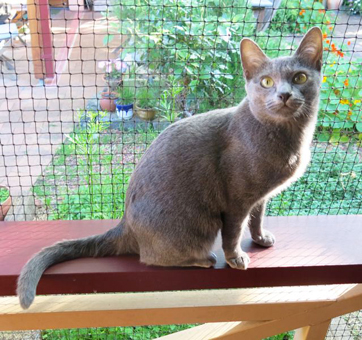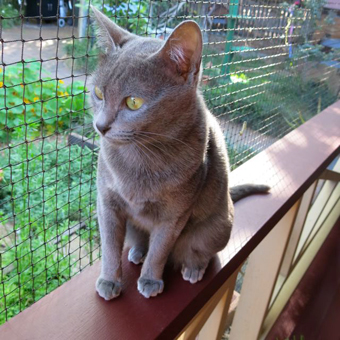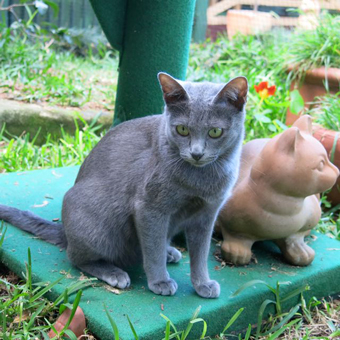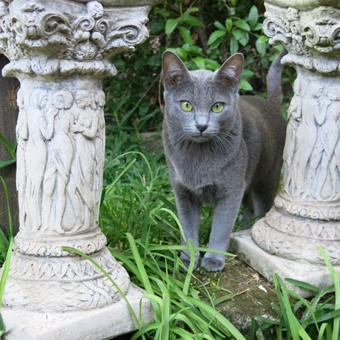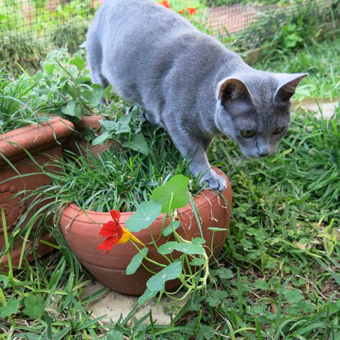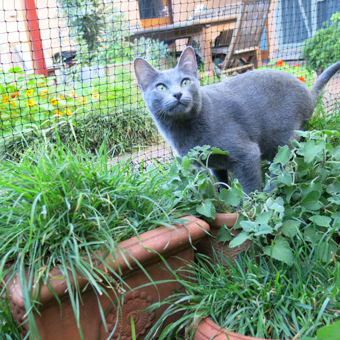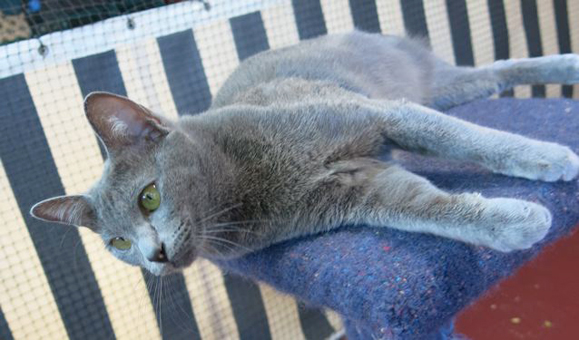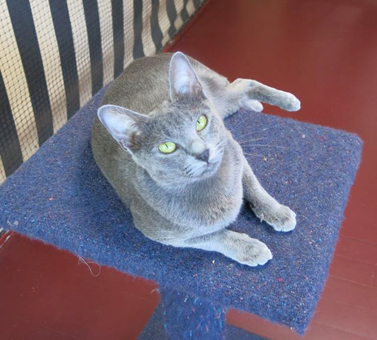 Elfi at home in Australia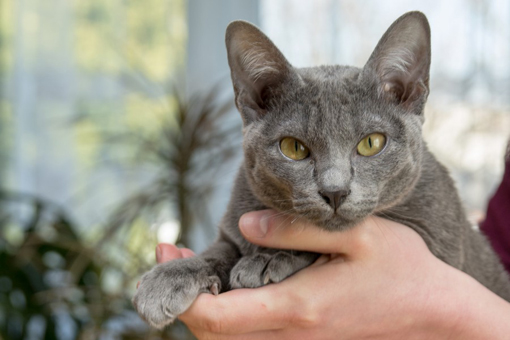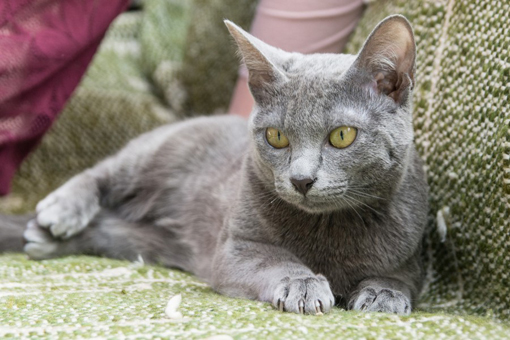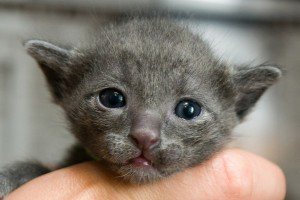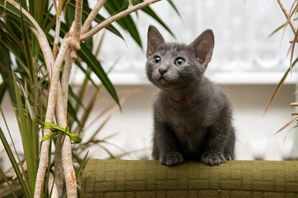 Elfi Arinya MORAKOT



We would like to introduce
Elfi Arinya Morakot.
This Korat girl recently joined our cattery after making the long journey from Poland to Sydney, Australia. 'Elfi' was bred by Ania Doroszalska and her sire is Nong Noon, a full Thai import. With help from other Korat breeders, Eva accompanied Nong Noon and Mook Mai from Thailand to the EU in November 2012, so this girl is very special to us. Elfi

has adjusted well to her new home and is a good playmate to our new kitten Izzy. Elfi is a very playful and gentle girl with a nice silver tipped coat and green eyes. She will make an excellent addition to our breeding program

. Thank you to Ania and Kaja for sending us this very sweet girl.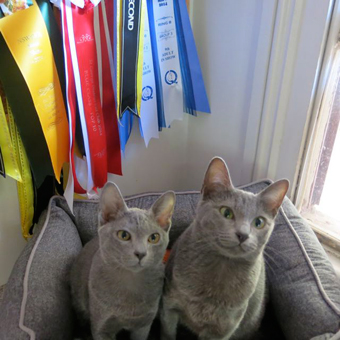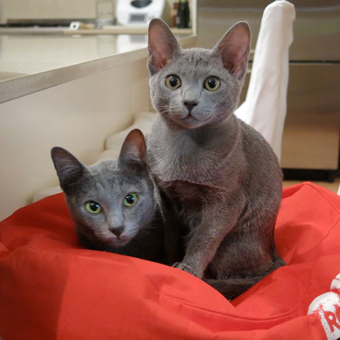 Elfi (on right, then left) with her best friend, Izzy
DOKLAO Sang Dao Izzy


Female DOB: 23 April 2015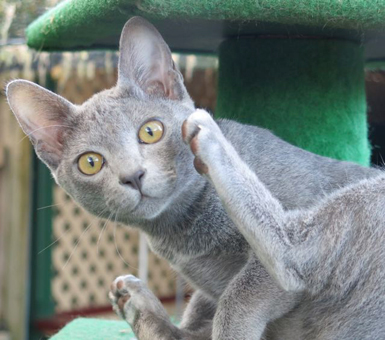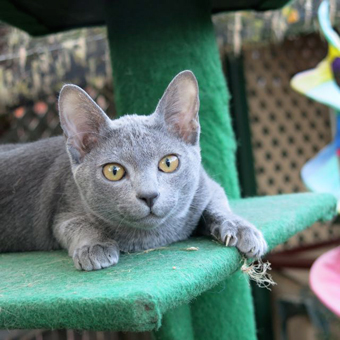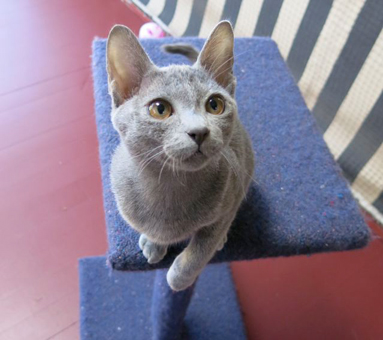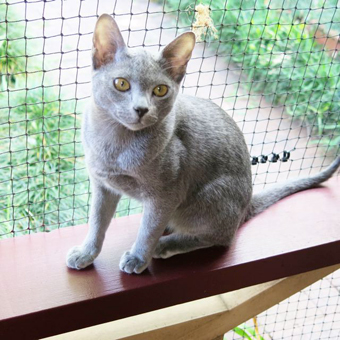 The effervescent Izzy
Sang Dao 'Izzy' is a new addition to our cattery. Suri is Izzy's mother and Luuk Chai is her sire so she has a long line of prize winning Korats in her pedigree. Izzy is a 5th generation Doklao female. She has an outgoing and friendly personality and is a very happy and playful kitten. Izzy has a beautiful short and silky coat and sweet Korat expression. Izzy and Elfi are great playmates.
DOKLAO Blu Tia Stardust
S
pay
DOB:12 November 2007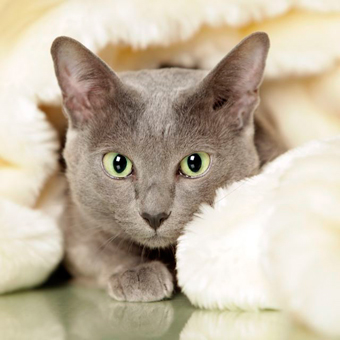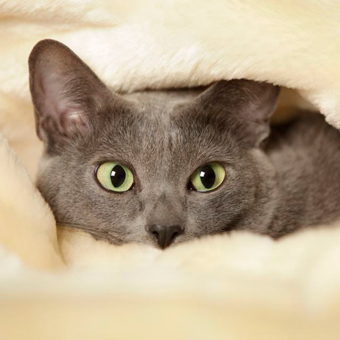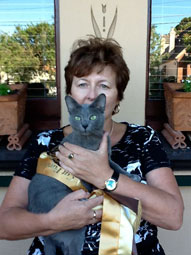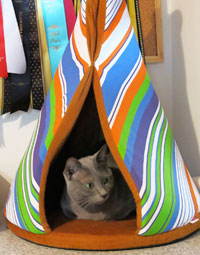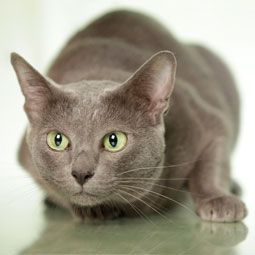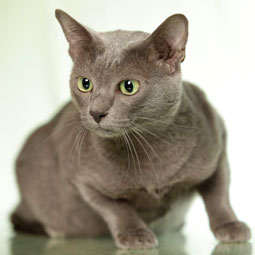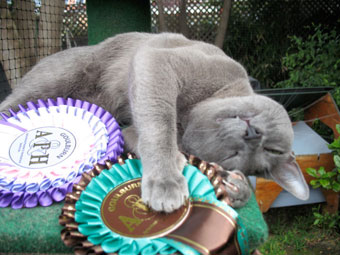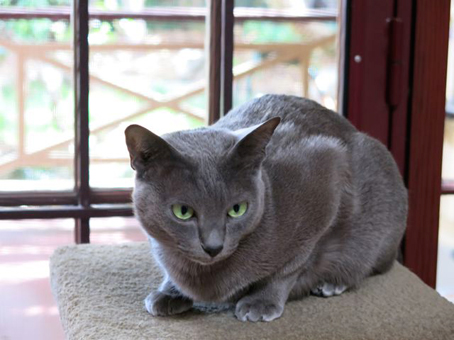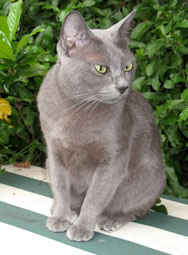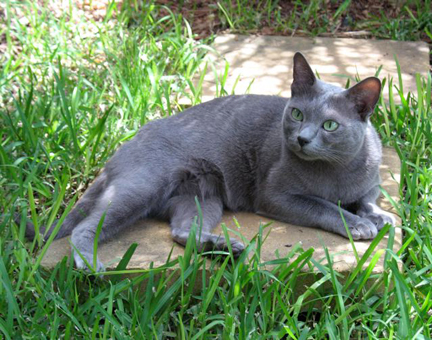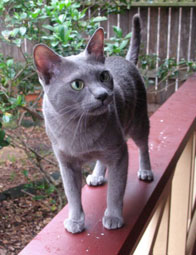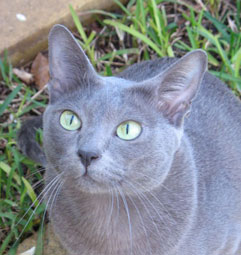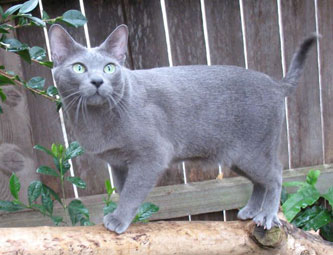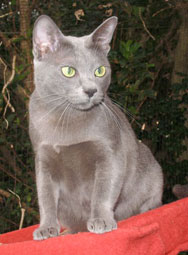 The gorgeous Tia
Tia is a third generation Doklao queen. She was the only kitten in a litter born to GD DB GD CH Doklao Chintina Blu Rose (Rosie). Tia is always busy and on the go, inventing new games and getting up to mischief. She has a lovely short coat, sweet expression and luminous green eyes. Tia loves to meet and greet visitors and is especially fascinated by children. Show judges especially like her silky coat and beautiful green eye colour. Unfortunately, Tia had to be spayed after her first litter of kittens. Tia is Suri's mother and they are inseparable.
Tia has enjoyed a successful show career as a spay. Her significant show wins include Best in Show Spay in over 10 NSW shows under both local and international judges. Also Best Spay Cat at the 2013 Sydney Royal Easter Show. Tia is now in semi retirement from showing and enjoys spending time with Suri and her kittens.