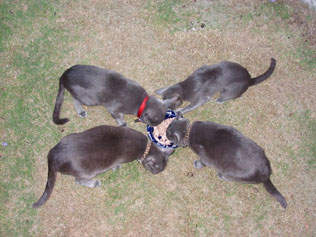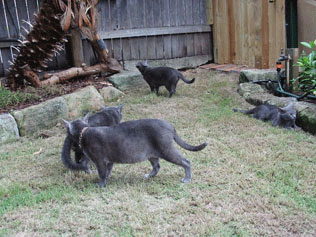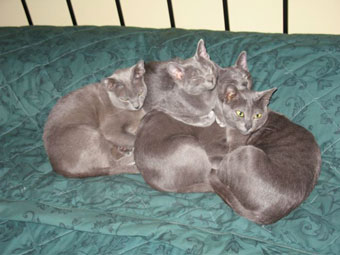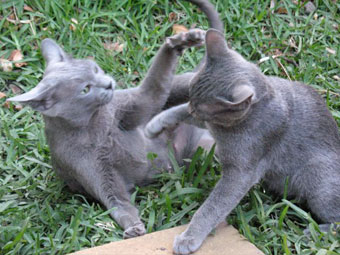 Our association with Korats started in 1992 with our first Korat neuter 'Ziggy'. We wanted a companion for our then ageing toy poodle 'Monty' who had grown up with 'Smokey',
our family cat.
While looking for an outgoing breed of cat we saw an advertisement for Korat kittens. At the time our only knowledge about the breed was gleaned from information in cat books. Not long after, we met the little ball of steel wool and it was love at first sight. A delightful and playful boy, Ziggy's antics never failed to amaze us. He had a true Korat temperament - mild, with a will of iron! Ziggy was not afraid of anything and was convinced that he could do anything he had not previously been told not to, adapted quite easily to new situations, and had good self confidence. Playful, loyal and affectionate, Ziggy became good friends with Monty, our poodle. His premature death left a huge hole in our lives and a determination to learn more about this rare and little know breed.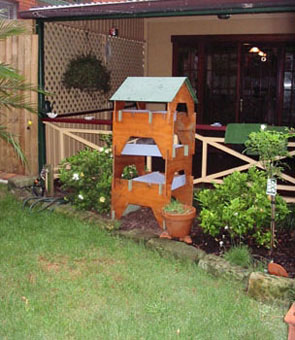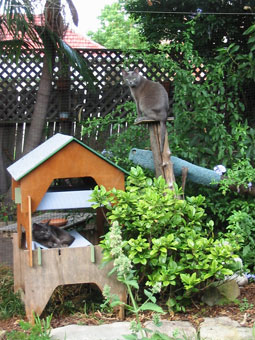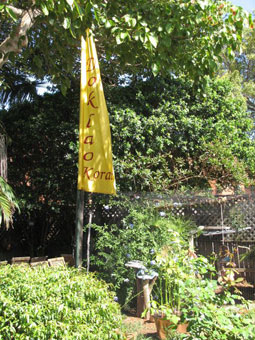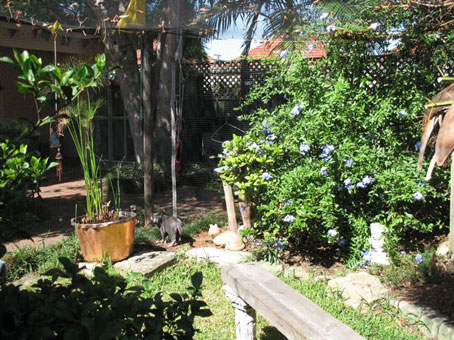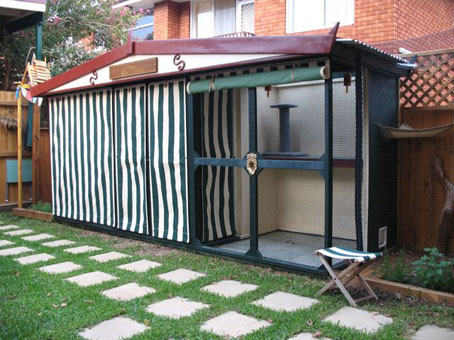 We acquired our first Korat queen Rursai Dtook Ga Dtah (Zoe) in October 1993. Zoe was nine months old at the time and a bit more reserved than Ziggy. However, she soon made friends with Monty and taught us everything, and more, about Korats. We had our first Korat litter in January 1994 under the Sommerglen prefix. The six kittens were a delightful introduction to the world of breeding. We kept a neutered male kitten from this litter as a companion for Zoe, and for showing. Sommerglen Yu Lin, or 'Wiggy', was a wonderful pet and a successful show cat, before his untimely death in 1999.

Sadly, Zoe died in November 2004 after a short illness, which she fought with the same courage as she showed in her beautiful life.