Kittens
All Kitten enquiries welcome.
Please contact us at doklao@bigpond.com.au or phone us on 0400 397 319 or +61 2 9550 9313.
<![if !supportLineBreakNewLine]> Izzy and Zac

<![endif]>Izzy gave birth to 6 kittens in the early hours of Sunday morning, the 17th December.
There were six blue angels but, sadly, on 11 January 2018,
one little one chose to fly away to chase butterflies over the rainbow bridge.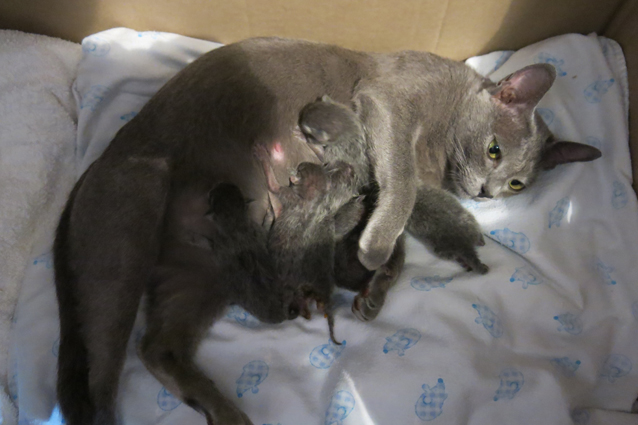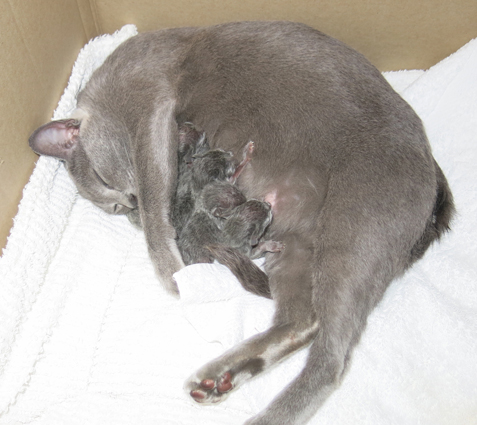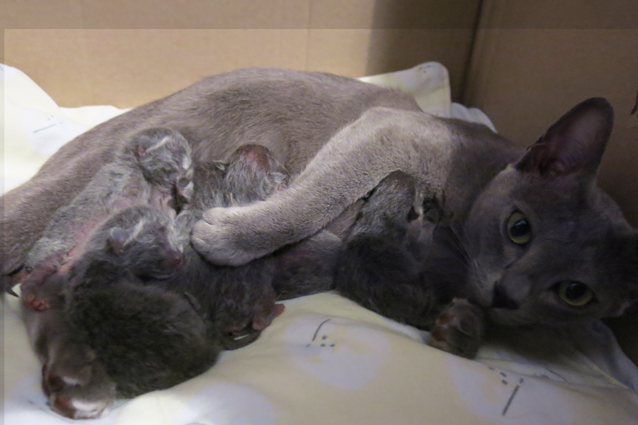 Izzy and her 6 newborn kittens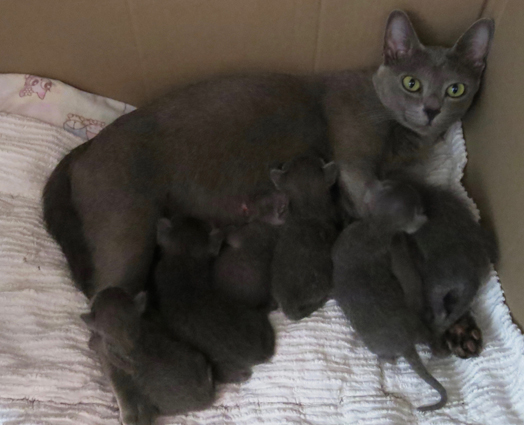 Izzy and her 2 weeks old kittens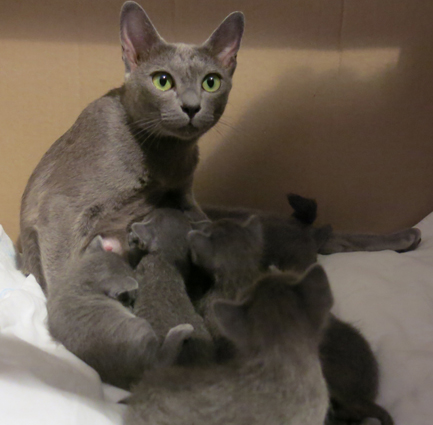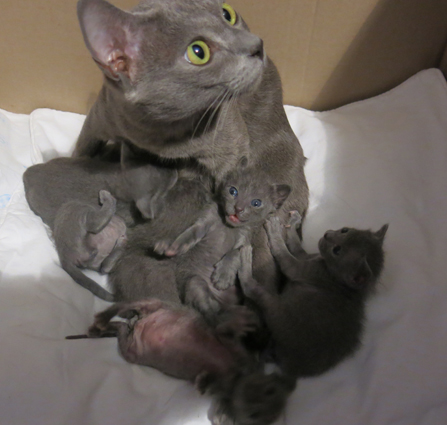 Izzy's 3 week old babies are keeping her very busy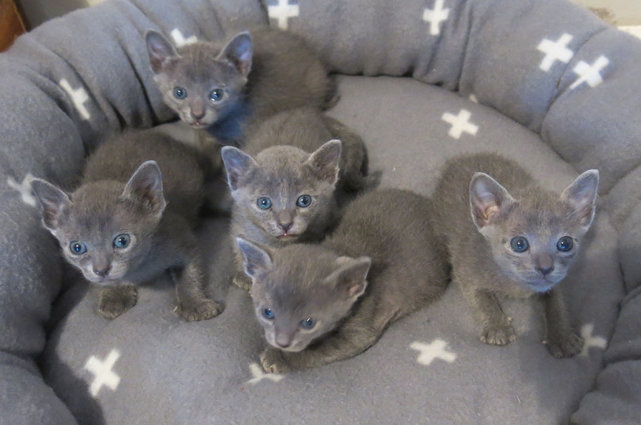 Izzy's babies are 4 weeks old and are starting to move around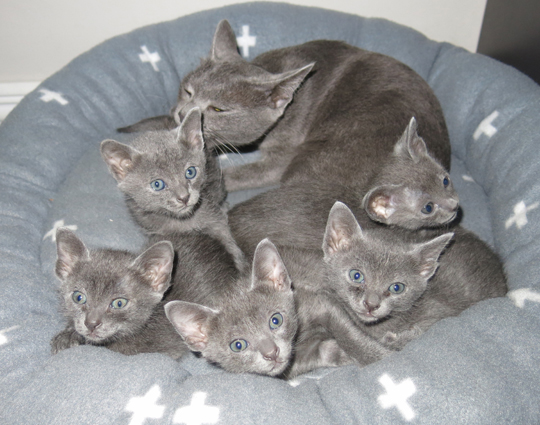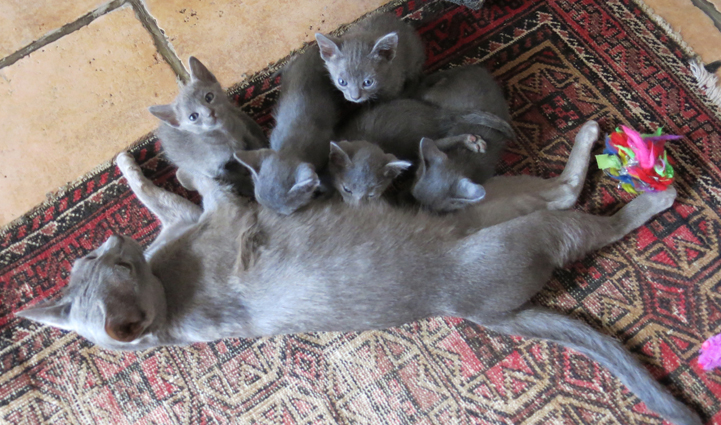 Izzy's kiitens at 5 weeks old, still like spending time at the 'milk bar'.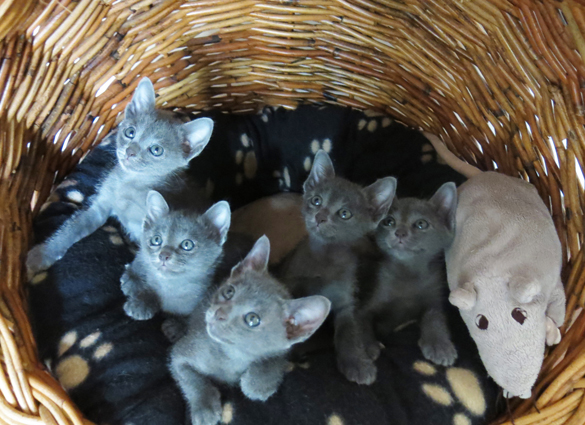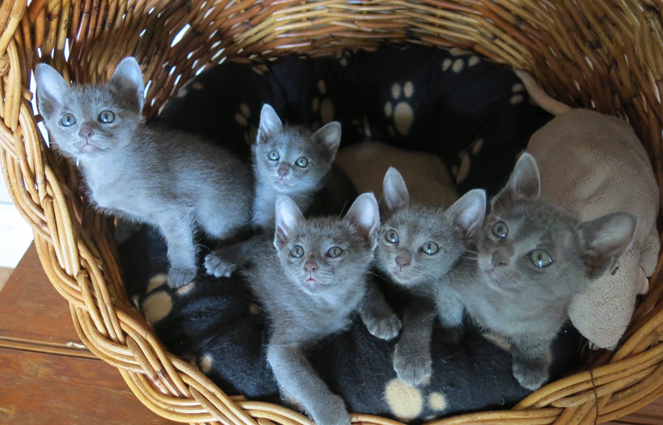 At 6 weeks old, Izzy's kittens seem to have made friends with a very big mousey!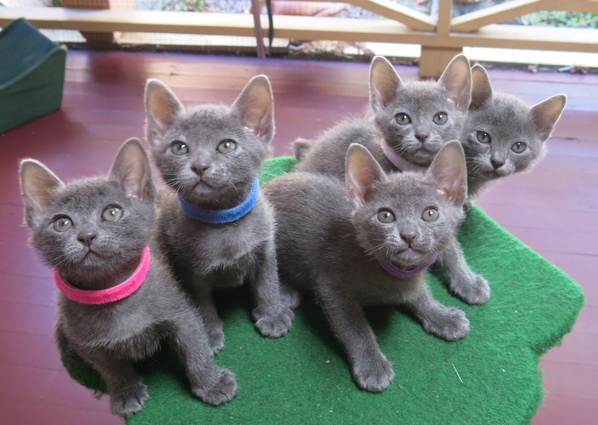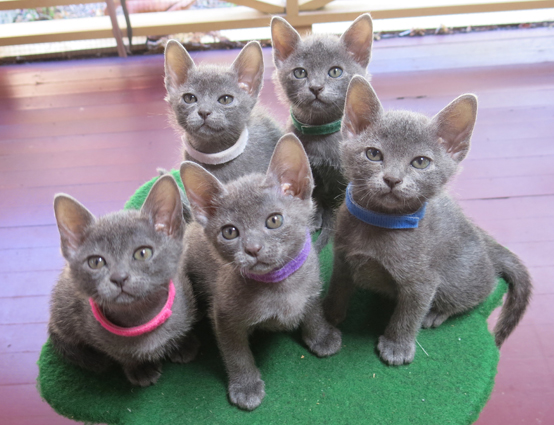 Izzy's sweet babies are 7 weeks now.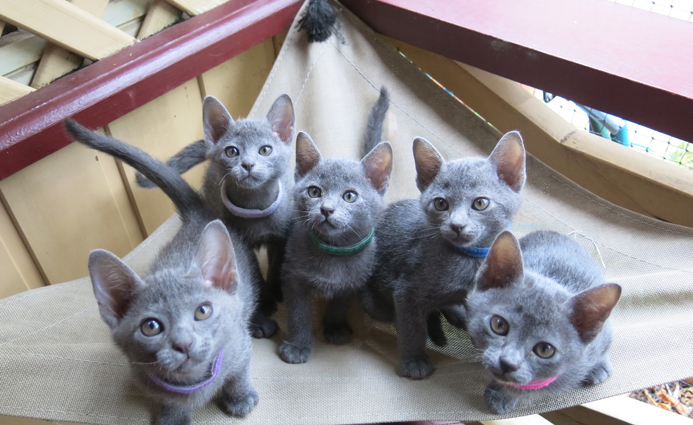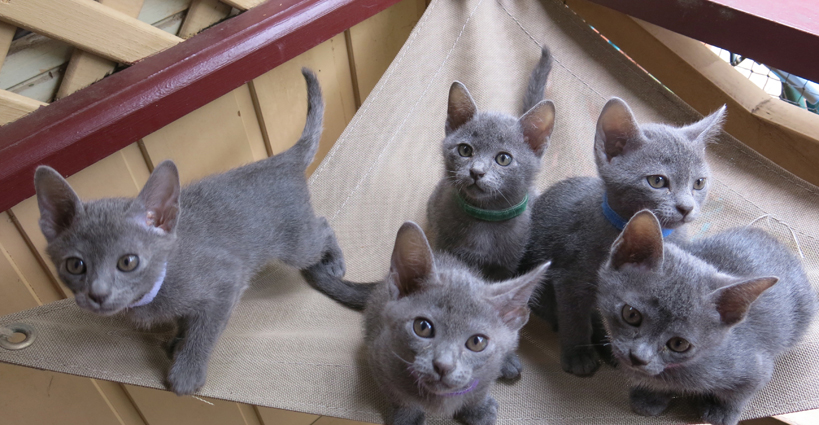 Izzy's kittens are becoming very active at 8 weeks old.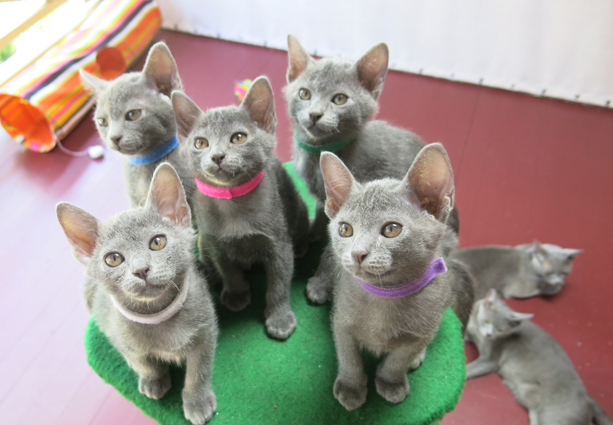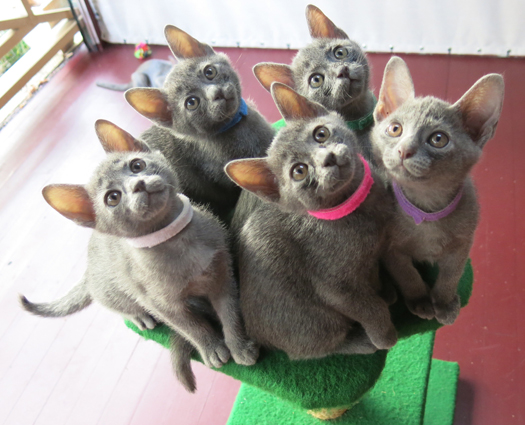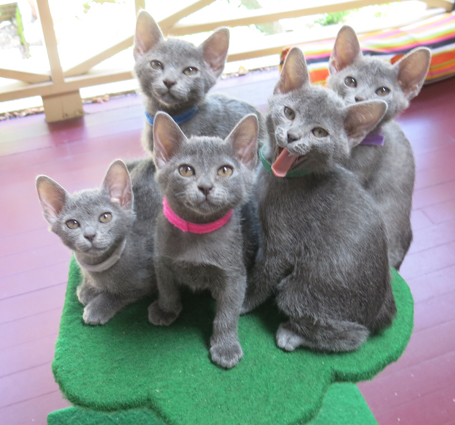 Izzy's kittens are 9 weeks old and growing up very quickly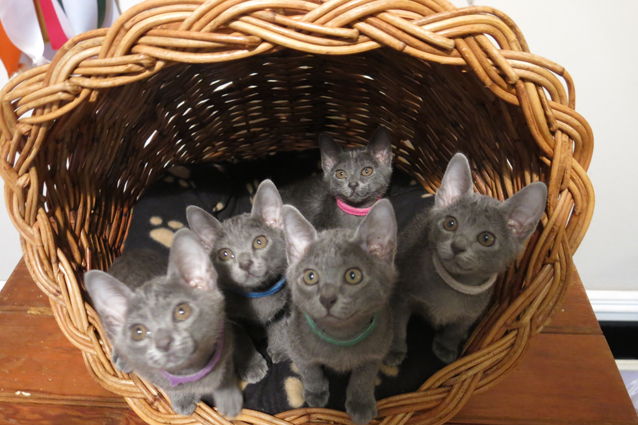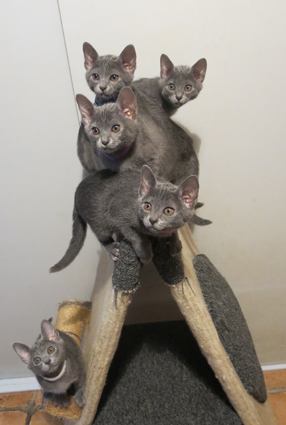 Izzy's babies are 10 weeks old.
Right photo, top to bottom are green, blue, pink, purple and white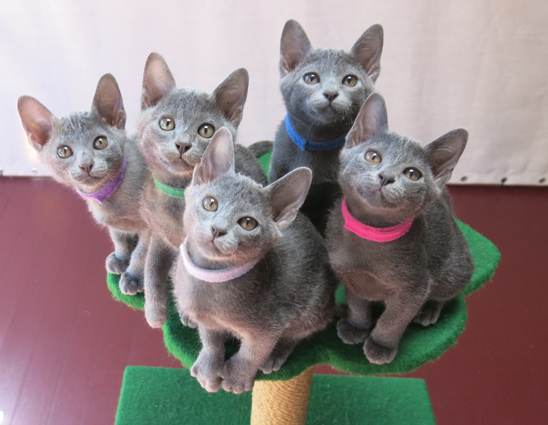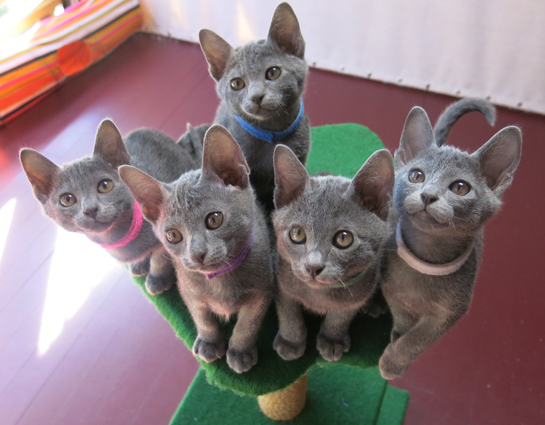 It's time to say goodbye to Izzy's babies. We wish them all the very best
as they leave for their new homes.


Pink (F) Doklao Blu Kanda Sasha will live in the Ilawarra shire with a young couple and a Siamese neuter
Purple (F) Doklao Blu Yukiko will live on Sydney's lower North Shore with a family and Emi, a Korat spay
White (F) Doklao Blue Grace will live on the South Coast of NSW with an animal lover, her litter brother Matisse
and a menagerie of other critters


Green (M) Doklao Blu Matisse will live on the South Coast of NSW with an animal lover, his litter sister Gracie
and a menagerie of other critters


Blue (M) Doklao Blu Baloo

will live on Sydney's North Shore with a a family including three teenage children











Other Doklao Litters