Kittens
All Kitten enquiries welcome.
The Covid 19 lockdown restrictions have generated a large volume of kitten adoption
enquiries so if you have set your heart on a Korat you may need to be patient. If you are
interested in a kitten from a future litter or have any other questions about Korats
please contact Eva on 0400397319 or via email at doklao@bigpond.com
Dixie's 2nd Litter

Dixie gave birth to 5 lovely kittens on the 6th August, 2020.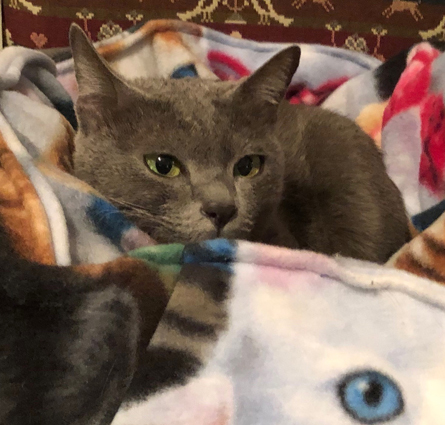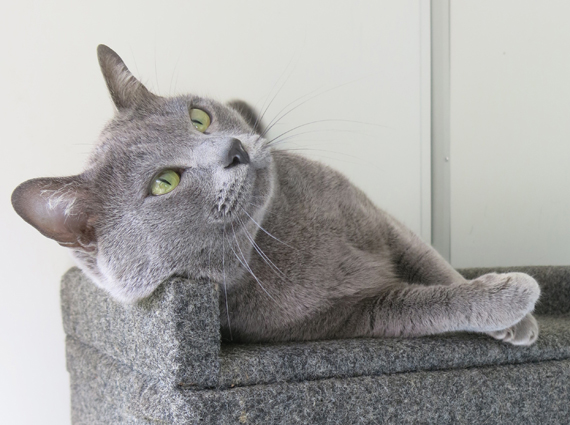 DOKLAO Blu Dixie Belle and CCCA CH & SV DB GD CH Doklao Chanarong Zachary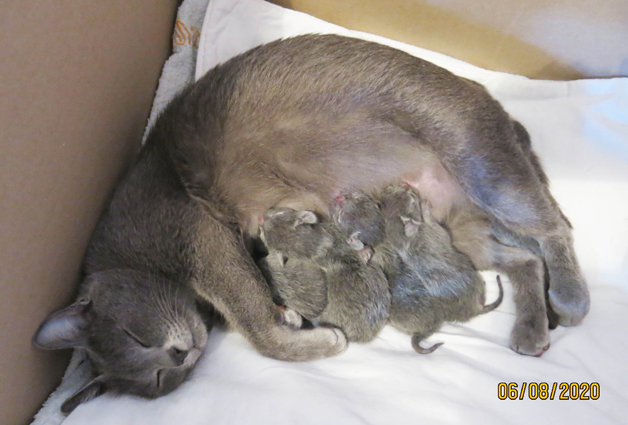 Dixie settling in with her 5 brand new babies,
and is being happily assisted by her BFF, Izzy.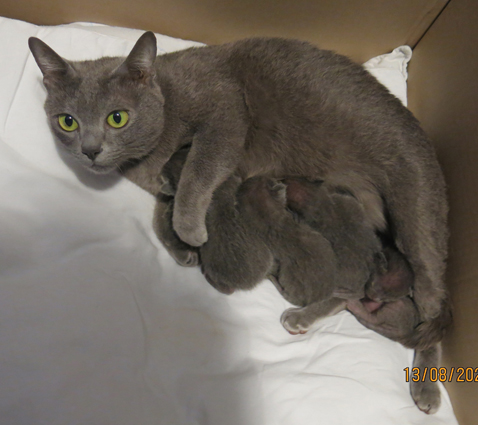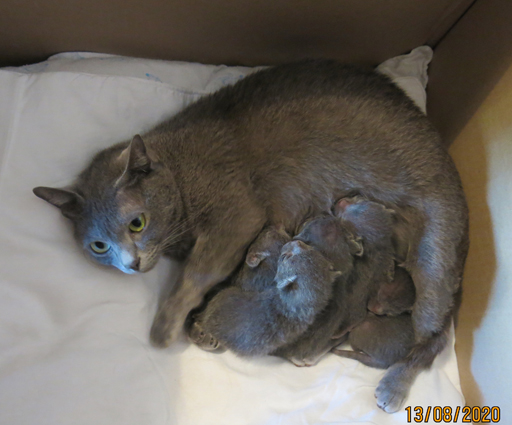 Dixie's babies are a week old, and have their eyes open already!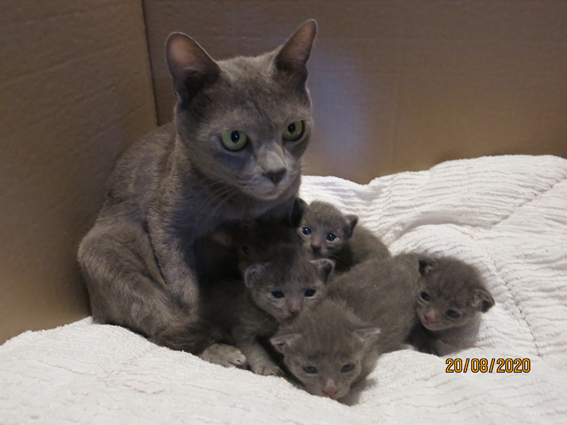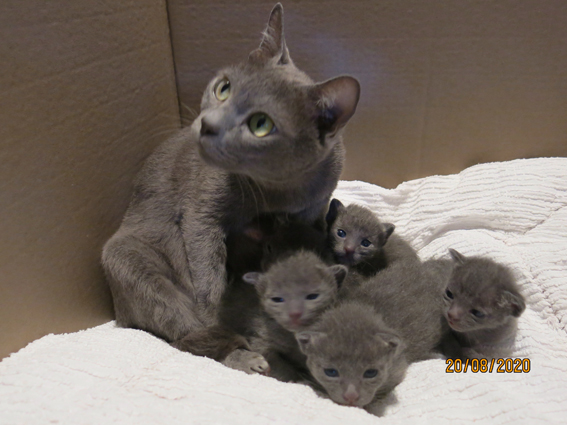 Dixie's kittens are two weeks old, and oh so adorable!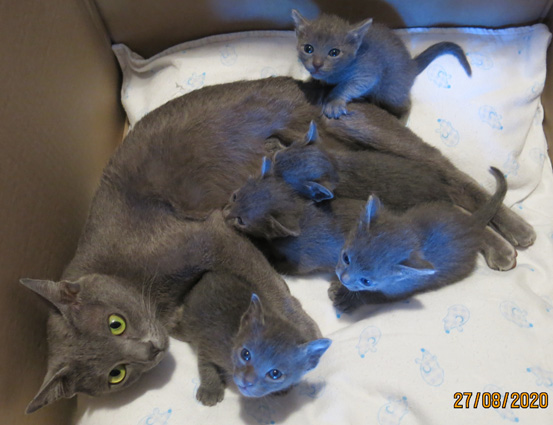 Dixie's kittens are 3 weeks old and getting ready to explore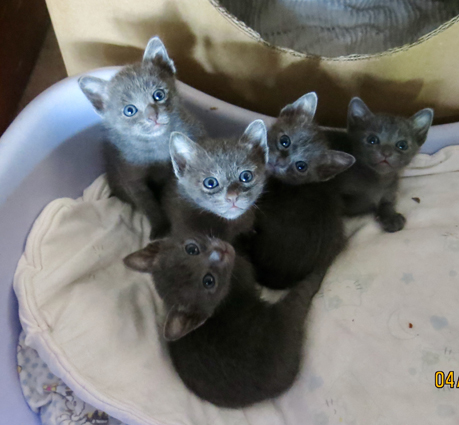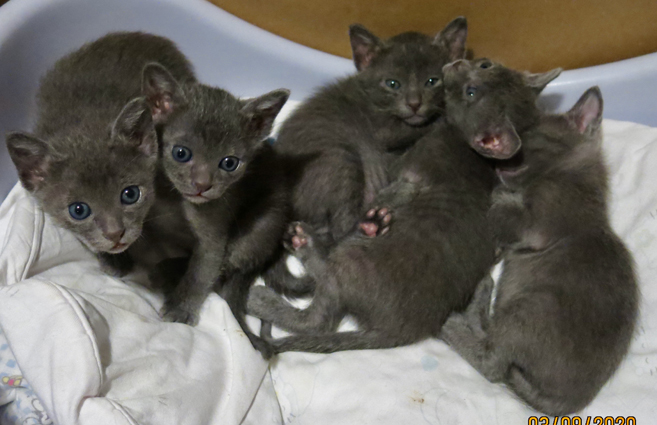 Dixie's kittens at 4 weeks old are becoming curious about their surroundings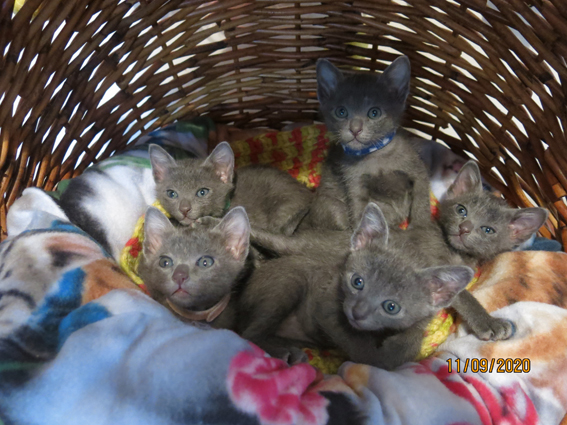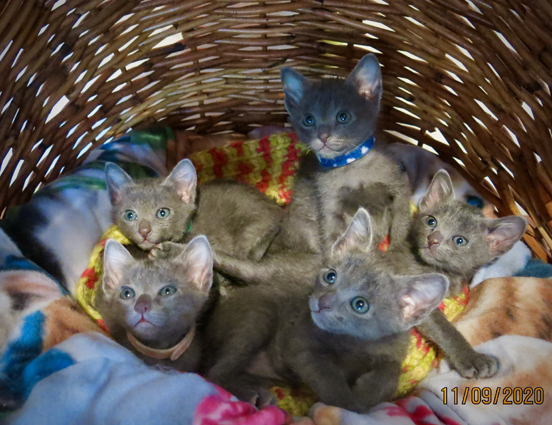 Dixie's kittens are 5 weeks old and exploring everything they can




Other Doklao Litters