Mitzi's 1st Litter
DOKLAO Blu Dream Mitzi gave birth to 5 kittens on
the 8th January, 2013. Mother and babies are doing well.
Mitzi currently lives with Carol and John and her mother BB.
Carol and John agreed to breed Mitzi to preserve these
special Korat lines for future generations.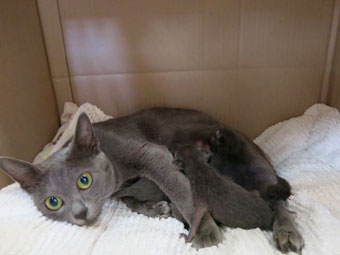 Mitzi settling in with her newborn babies.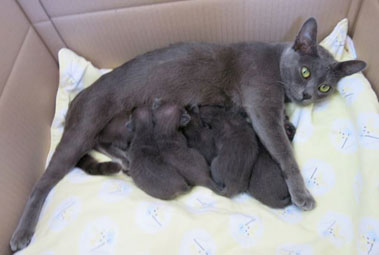 Mitzi with her one week old kittens.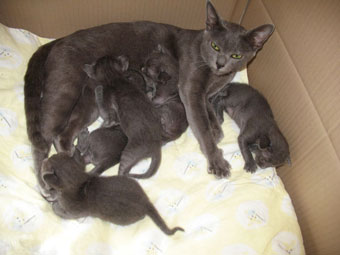 Mitzi's babies are 3 weeks old and moving around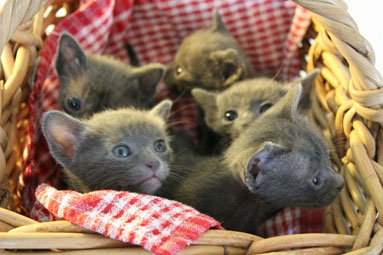 Mitzi's babies at 4 weeks old and as cute as buttons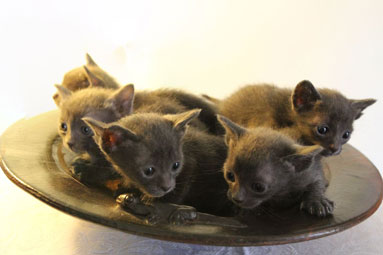 Mitzi's kittens at 4 weeks old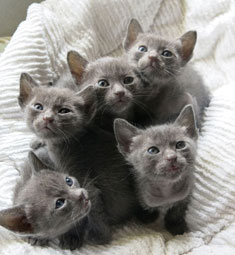 Mitzi's little darlings at 5 weeks old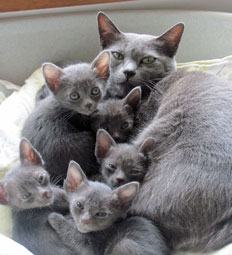 Grandma BB in her element with her grand-kittens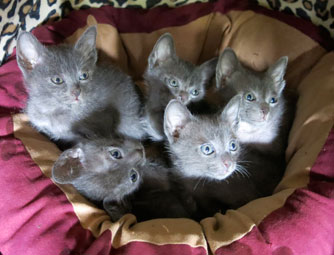 Mitzi's delightful kittens at 7 weeks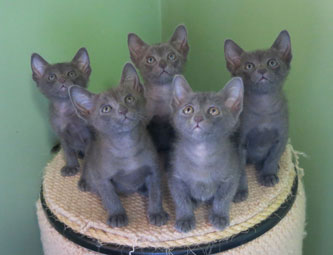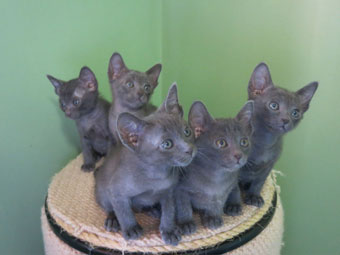 Mitzi's kittens at 8 weeks are cute - and they know it!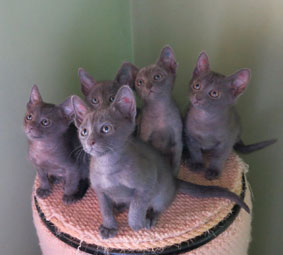 Looking so angelic at 9 weeks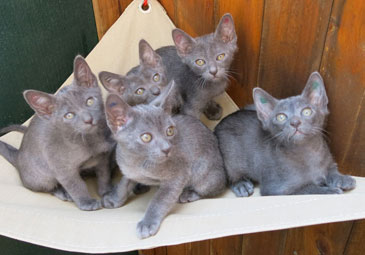 Back row (left to right)
Doklao Blu Cimba (M) will share his new home with a Burmese neuter, Mao and his human slave Richard.
Doklao Moonshine Oscar (M) will live with his mother Mitzy and grandmother BB and John and Carol in Bowral
Doklao Blu Devika (F) will be a show and breeding queen and will share her home with another Korat kitten Mekhaahla together with Joy & Jane
Front row (left to right)
Doklao Silva Choochai will share his new home down the South Coast of NSW with another Korat, Cutie, and his human slaves Charmaine and Kai.
Doklao Blu Boy Simba will live with Mark, Shannon and Ava and their new puppy in Sydney.