DOKLAO Blu Thai Mimi (female)

DOB: 7 February 2013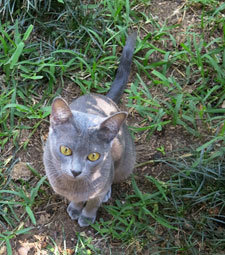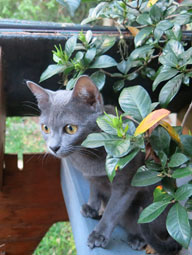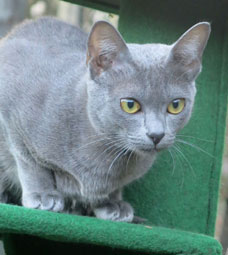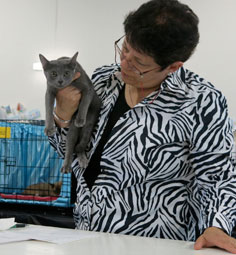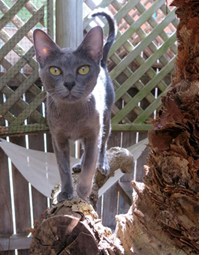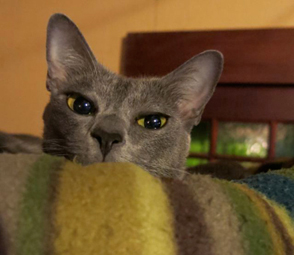 Lovely Mimi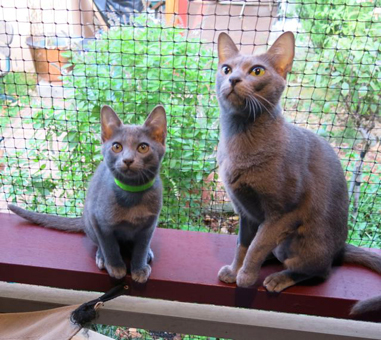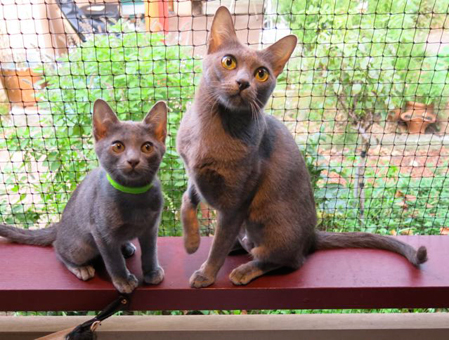 Mimi and her son Mee Law
Affectionately known as 'Mimi', this young Korat female is a very playful and energetic girl with big expressive eyes, a muscular body and a close lying coat. To make way for our new arrival from the EU, Mimi was retired from showing and breeding in 2015. Mimi and her son, Doklao Mee Law, now live with a family of long time Korat owners in Bungendore NSW.



BZ DB GD CH DOKLAO Blu Bayu Female

DOB: 5 August 2007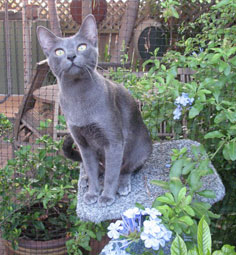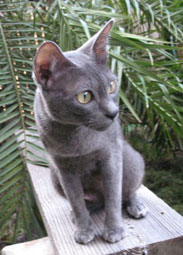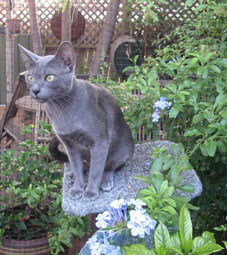 Beautiful BB
Know as B-B, she is the daughter of GLD DB GD CH Ratchasima (Aust) Gi-Gi Moon Dancer. She is a playful and affectionate girl with a soft doe eyed expression. B-B can be reserved around strangers until she gets to know them. BB was recently retired from the show bench and breeding and now lives with her kitten Doklao Blu Dream Mitzi. They were both adopted by Carol and John McGregor and now live in Bowral NSW.


In retirement BB enjoys bird watching through the window and playing with her daughter Mitzi.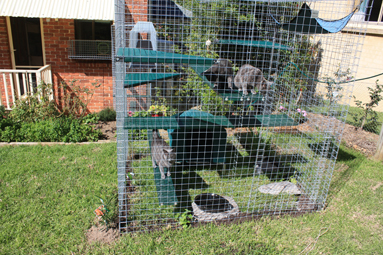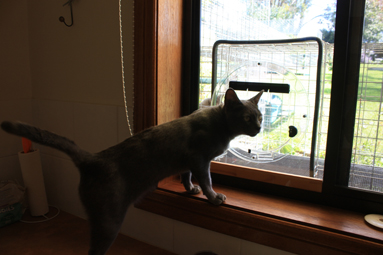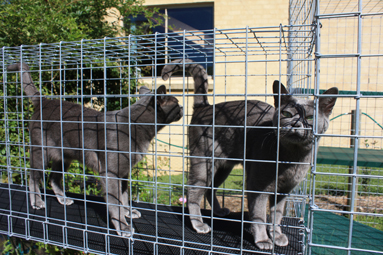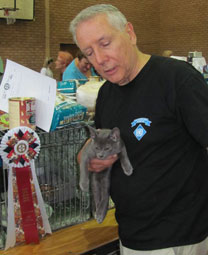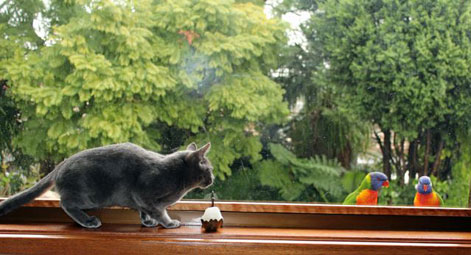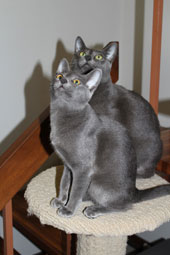 BB and Mitzi


DB GD CH KOBALT Moonlight Lily (Imp Germany) SPAY

DOB: 25th October 2004
| | | |
| --- | --- | --- |
| | | |
| Sweet Lily | | Lily with her breeder Bernd Pollesche |
| | | | |
| --- | --- | --- | --- |
| | | | |
| The lovely Lily | Lily's son, Tom | Lily & Tom | |
'Lilyput ', as we like to call her, came to us from Germany in August 2005. She was bred by Bernd Pollesche. Lilyput is a friendly, playful and affectionate Korat girl with a lot of silver tipping to her coat. Lilyput produced some beautiful kittens with Yindee and her offspring have travelled to Japan, Norway Singapore and Canada.
At shows she gained much praise from the judges winning Best Female Cat, Ring 1 at the NSW CFA No Frills Show in 2008. She was a wonderful addition to our breeding program and is the mother of our young stud boy Doklao Blueberry Ash. Lilyput has been retired from showing and breeding. Lilyput and one of her kittens Doklao Tom Yum were adopted by Eric in June 2009. As the photos show Lilyput and Tom are very contented in their new home.