Cherri Creek Lotus Blossom is the latest addition to our breeding cattery. "Blossom" as we call her was bred by Cathy Arend of Cherri Creek Cattery in Washington State, USA. Because of the Covid 19 travel restriction Blossom's travel plans to Australia were postponed until October 2020 when she finally made the long and arduous journey from Los Angeles, USA via Auckland, NZ to Melbourne, Australia. After a period in quarantine, Blosssom arrived in Sydney in early November 2020.

Blossom is now well settled in her new home. Her mother, Vadhana Onwaan, was born and bred in Thailand so
Blossom will be an important part of our breeding programme to ensure that we retain the Thai link with Korats from Thailand and maintain a diverse genepool.

Blossom is a very well-proportioned and elegant Korat female with a silky, close lying coat. She has well shaped eyes with good green colour developing and a nice Korat expression. She can be a little reserved with strangers, but is quite chatty with people that she knows and with the other Korats in our cattery. Blossom had a litter of 5 kittens in March 2021 and proved to be an excellent mother.




DOKLAO Blu Sapphire (Sapphi)

Female: DOB 4th January 2022

The sweet and sassy Sapphi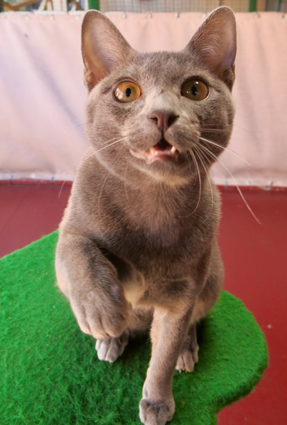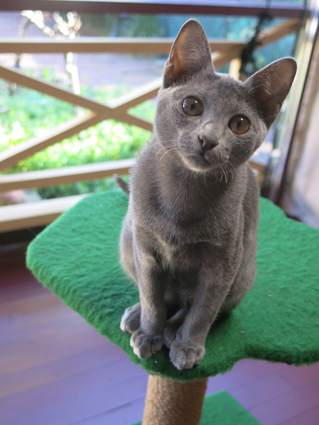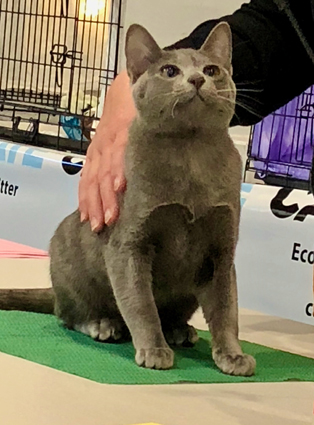 Sapphi in May '22 (left), June '22 (middle) & Armidale Show (right)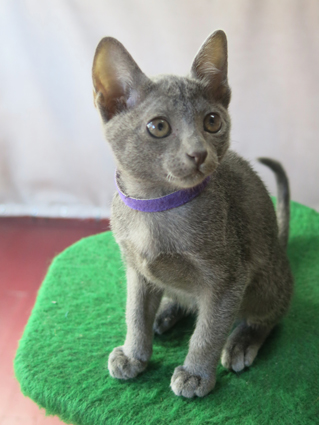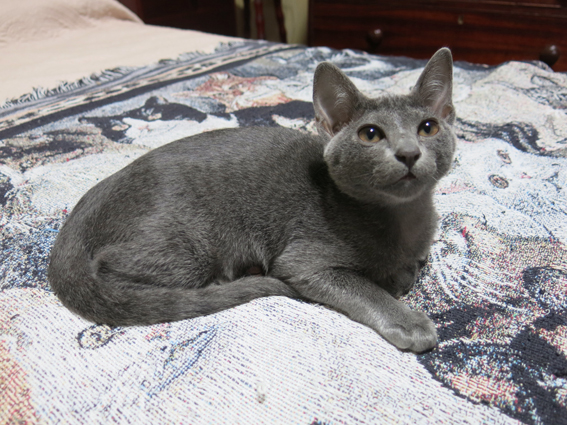 Sapphi at 10wks (left) & 14 wks (right)

Doklao Blu Sapphire (Sapphi) is Blossom's daughter and Luuk Chai is her sire. Sapphi is an engaging, chatty and playful kitten. She is resolute and fearless and enjoys being the centre of attention. Sapphi has a muscular body, a close lying silky coat and expressive eyes. The visible green ring around her pupils is a promise of luminous green eye colour as she matures.



Sapphi has started her show career in 2022 with many top 5 placings including Best Group 3 Kitten, Ring 2 at the 2022 Sydney Royal Easter Show. She receives a lot of positive comments from judges and enjoys all the attention in the show ring.