Dixie's 1st Litter
<![if !supportLineBreakNewLine]> Dixie gave birth to a litter of 6 kittens on the 19th September 2018.<![endif]>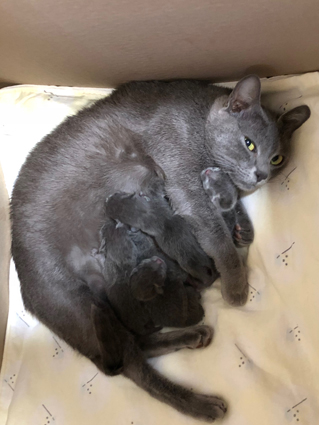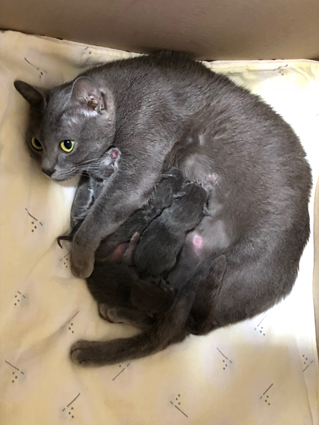 Dixie settling in with her newborn babies.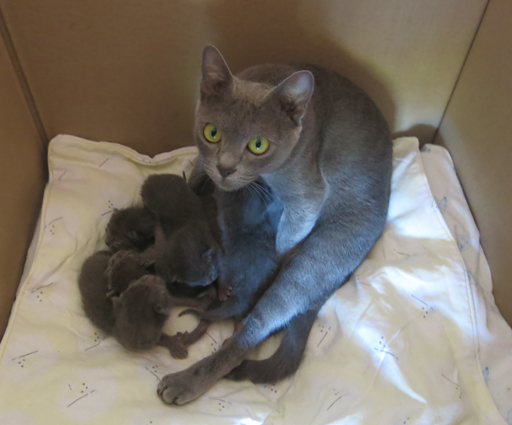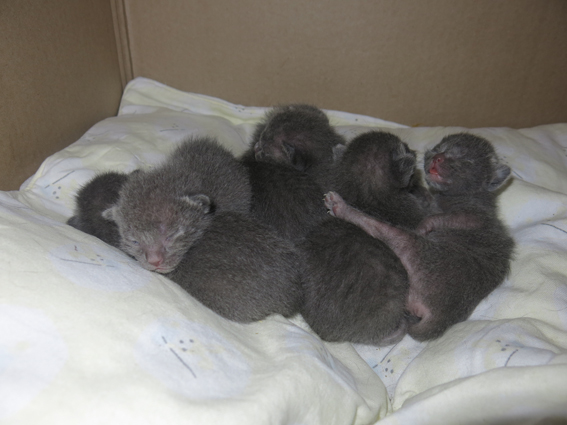 Dixie with her week old kittens, is adapting well to being a new mum.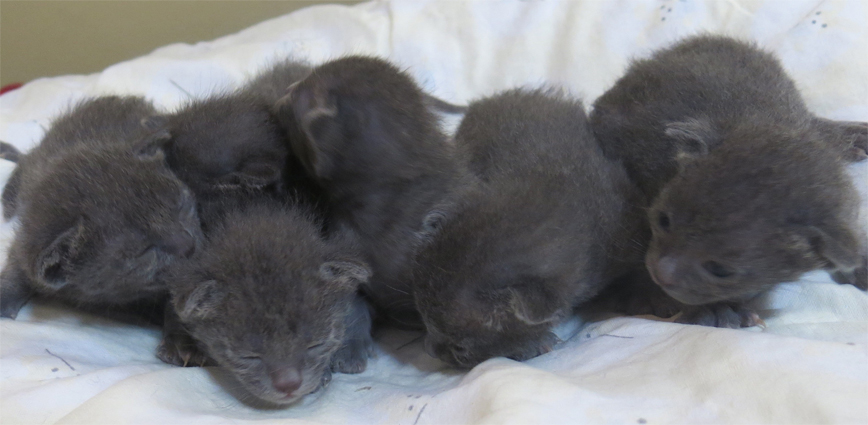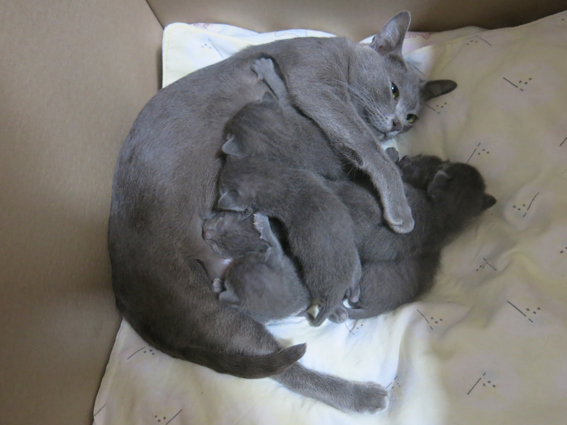 Dixie's precious babies are 2 weeks old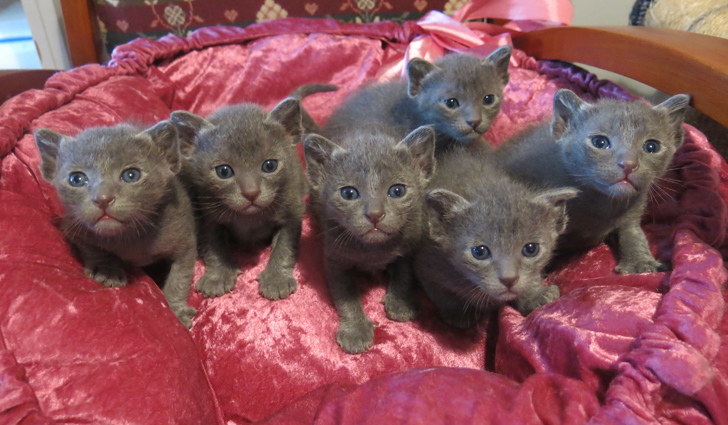 Here we are at 3 weeks old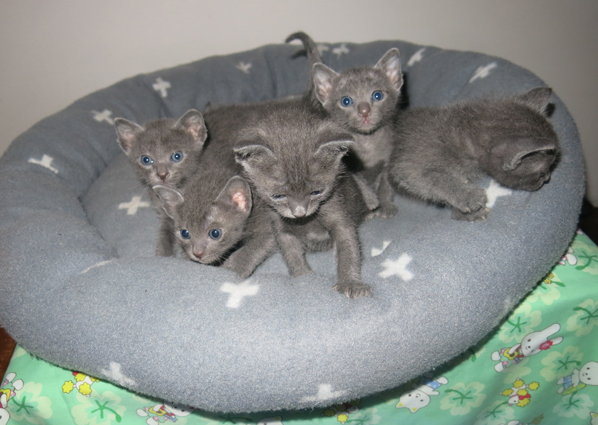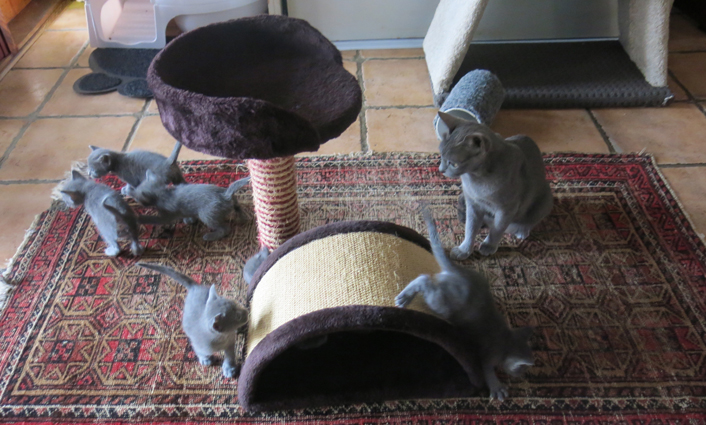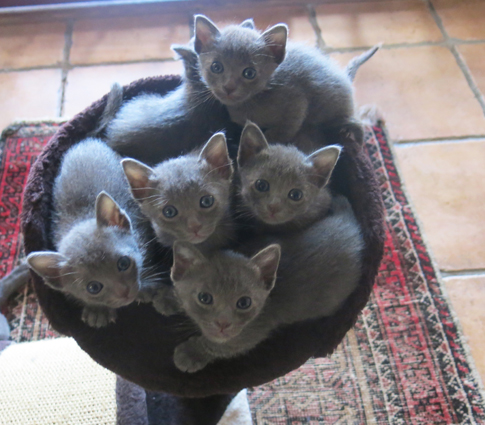 Tough to get them all looking at the camera when they are 4 weeks old and on the move!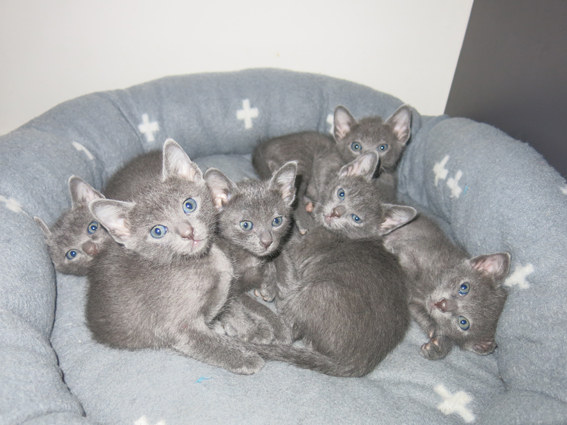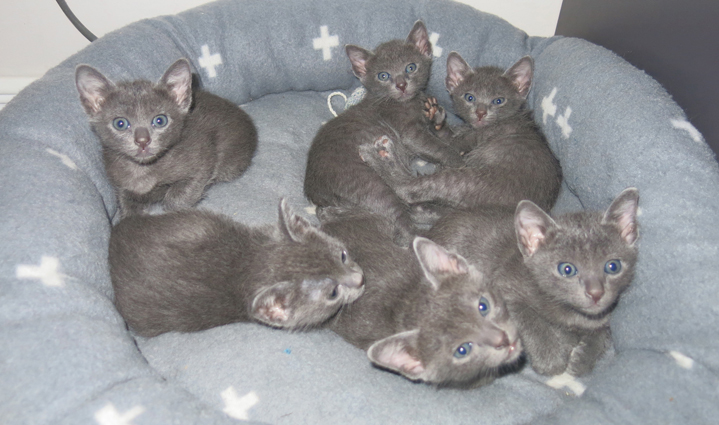 At 5 weeks old, Dixie's babies are into exploring... everything!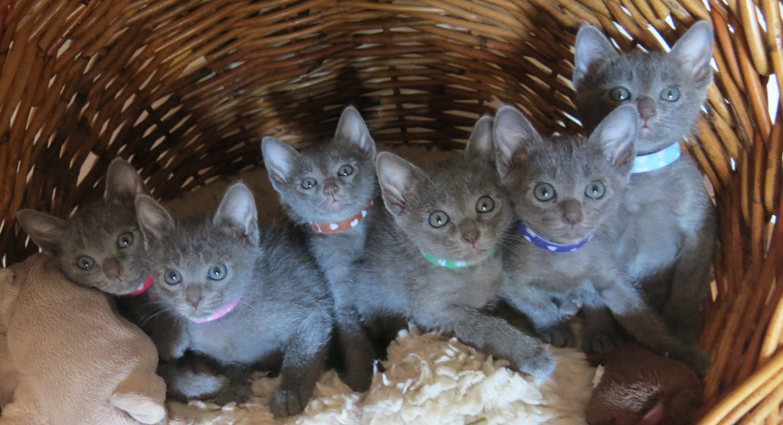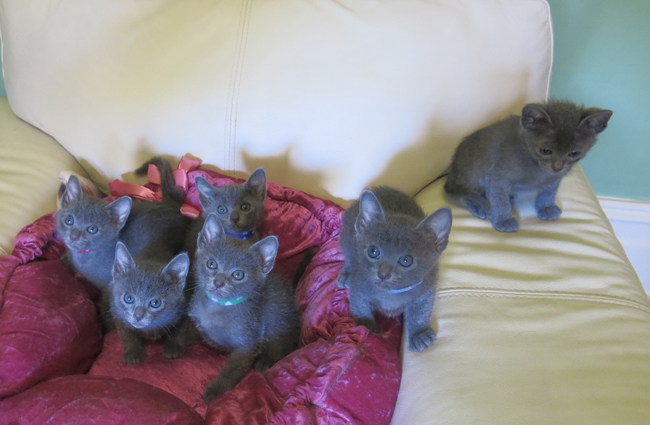 At 6 weeks old we are just too cute!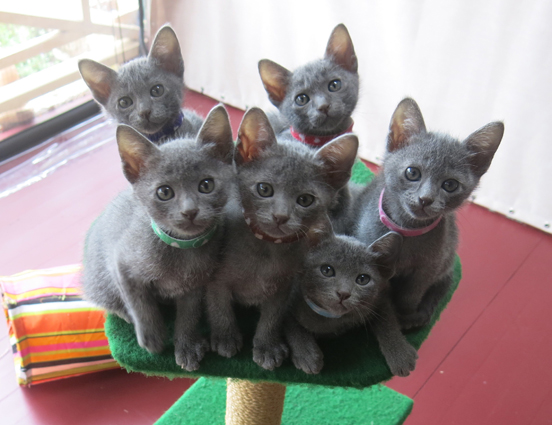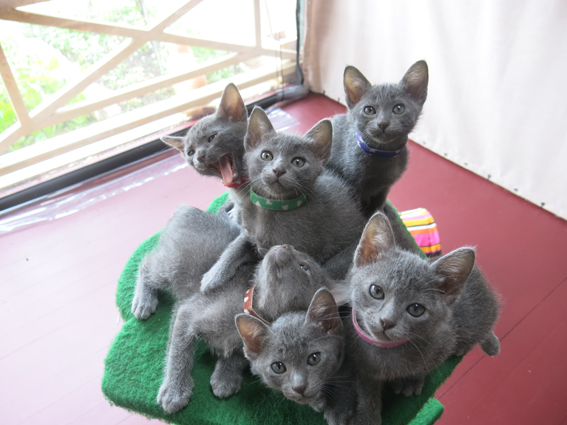 Growing up very fast and now we are 7 weeks old.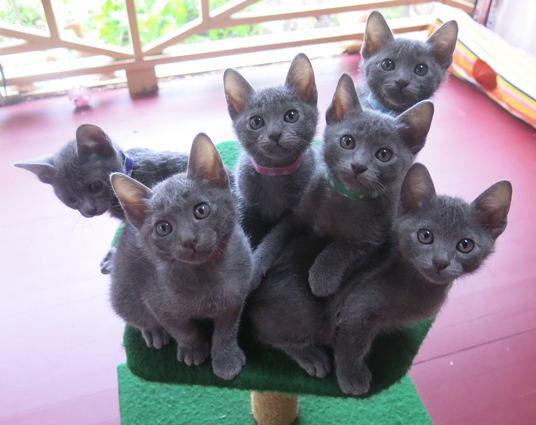 These little babies, at 8 weeks old, are a real delight.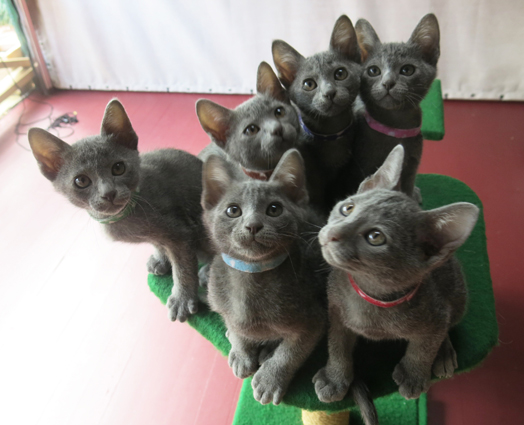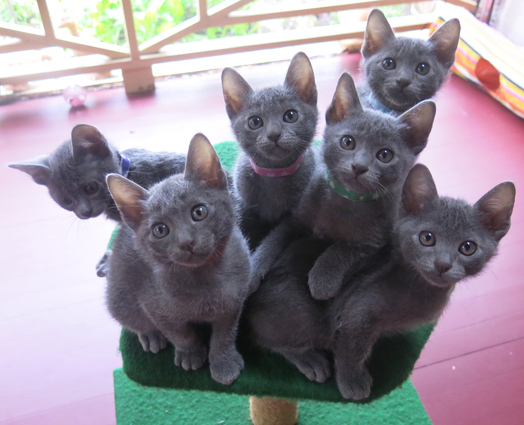 We are 9 weeks old and full of cuteness.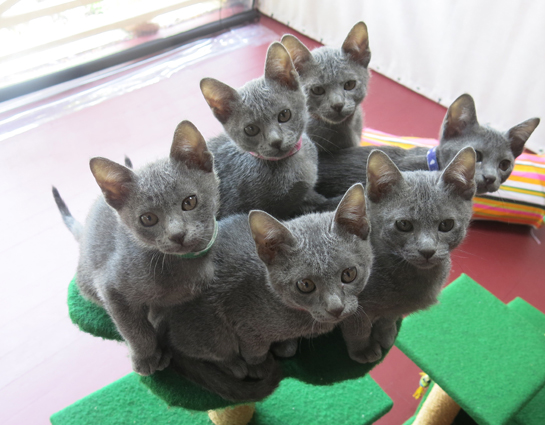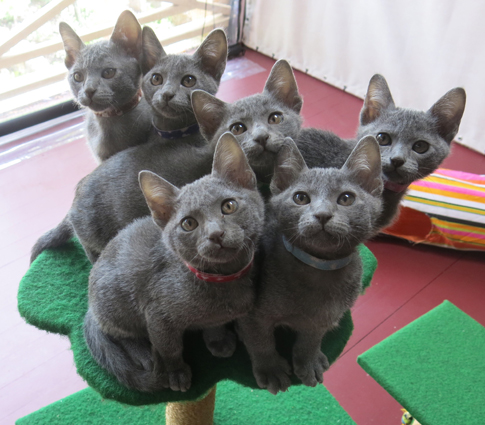 Dixie's kittens are 10 weeks old



It's time to say goodbye to Dixie's kittens and wish them
a long and happy life with their new families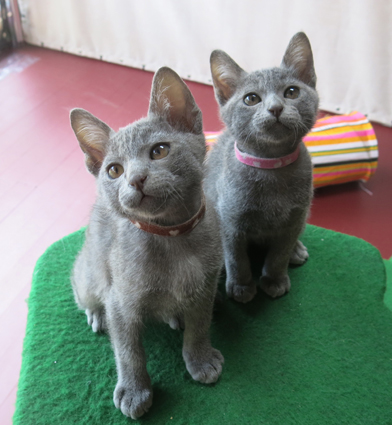 Doklao Blu Draco (M) and Doklao Blu Topaz (F) are
going to live with a young family in the Hunter Valley, NSW.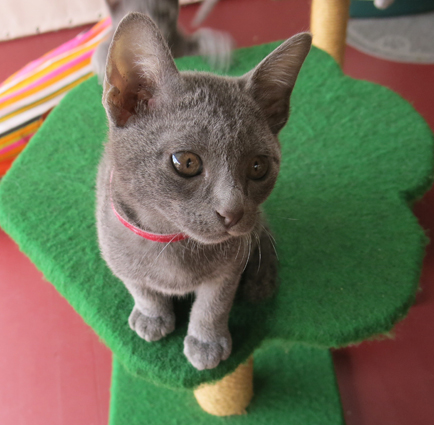 Doklao Blu Leonardo (M) will live in an adult household in Panania, NSW.
"Leo" will be a pet/show Korat.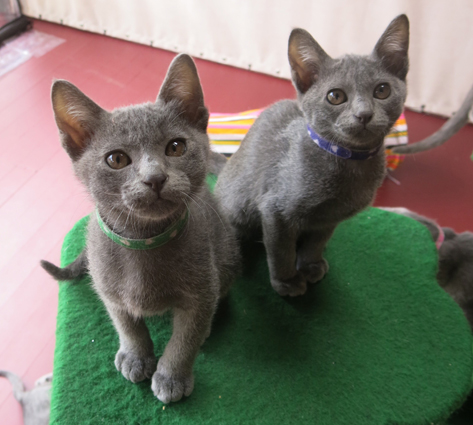 Doklao Blu Rocket (M) and Doklao Blu Starfire (F)
will live with a young family in Seaforth, NSW.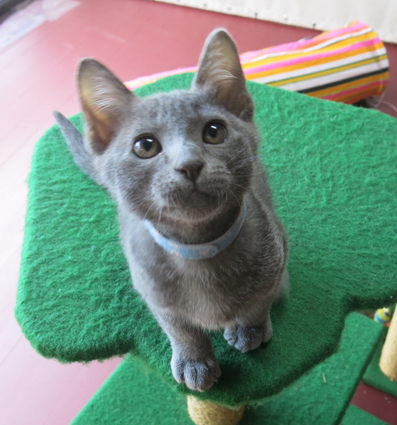 Doklao Blu Klahan Alfie (M) will live with a mature Korat girl,
Wiggy, and their two human servants.

Other Doklao Litters