Mimi's Litter


It's raining kittens!!!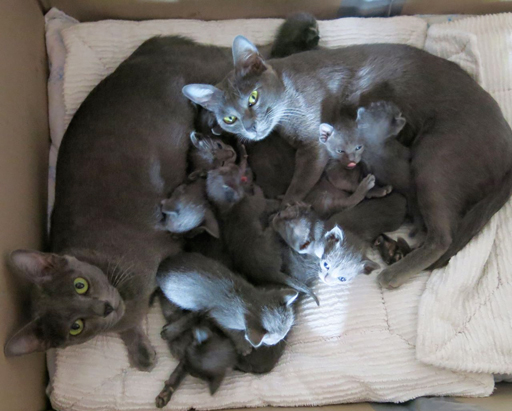 With both Yoyo and her daughter, Mimi, having kittens within 2 weeks of each other,
between them they had 11 kittens! They enjoyed a unique bonding experience
helping each other to raise these little darlings.

A Basketful of Kittens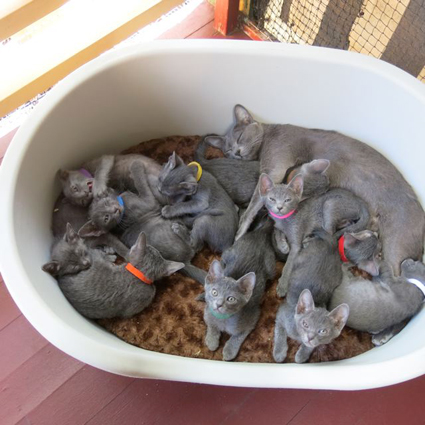 Yoyo's kittens are now nearly 8 weeks and
Mimi's are 6 weeks old. It's a very busy time
for their Mums and human carers.


Kitty Mayhem!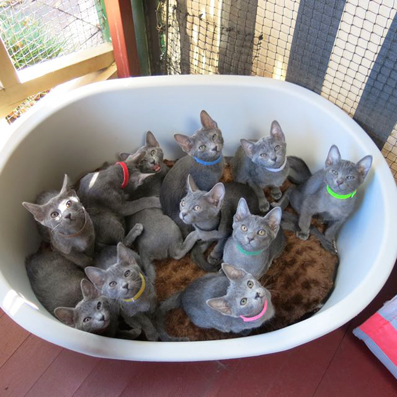 These little guys are a challenge for their
human carers to keep up with now. There are
literally kitties everywhere!!



Mimi's 1st Litter

Mimi<![if !supportLineBreakNewLine]> had a litter of three kittens on the 21st January 2015.
Mum and babies are all doing well.. <![endif]>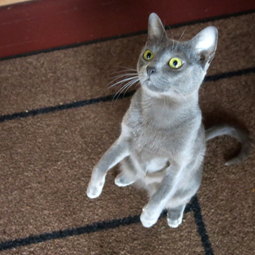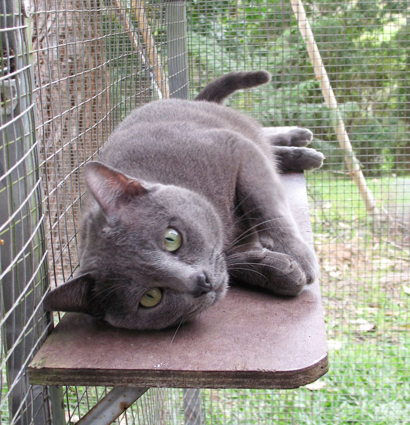 Mimi and Jimmy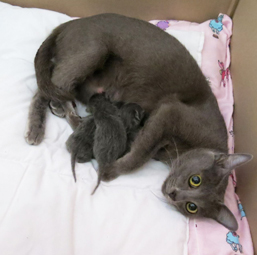 Mimi settling in with her babies and new role as a Mum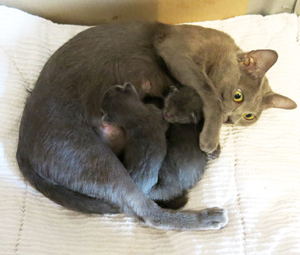 Mimi with her 1 week old babies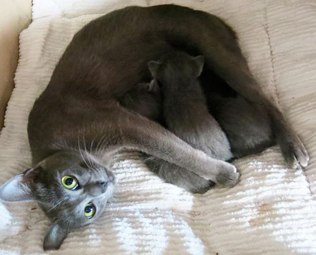 The babies are 2 weeks old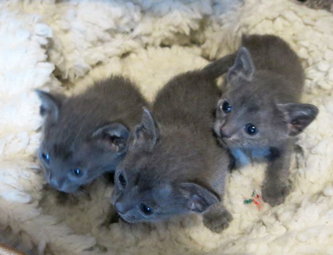 At 3 weeks old they are so darn cute!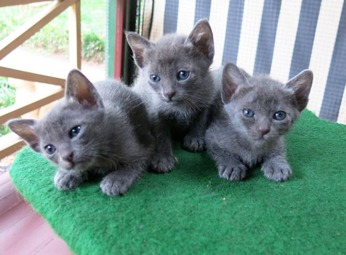 At 4 and a half weeks old,
Mimi's kittens could melt anyones heart!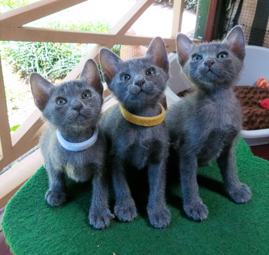 These 3 cuties are 6.5 weeks old and as sweet as ever.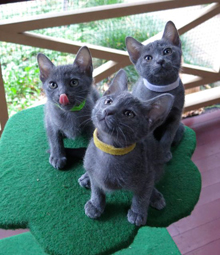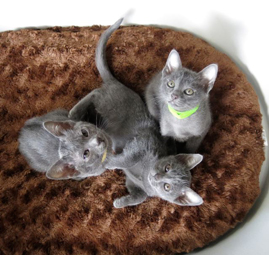 At 8 weeks old they are having fun keeping up with Yoyo's kittens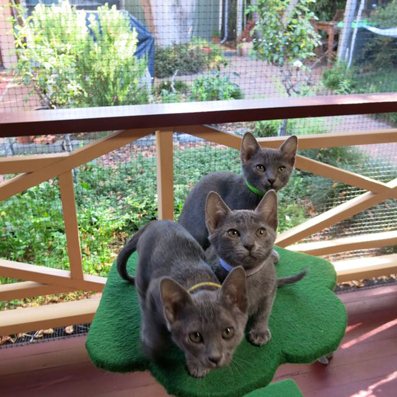 9 weeks old and very curious kitties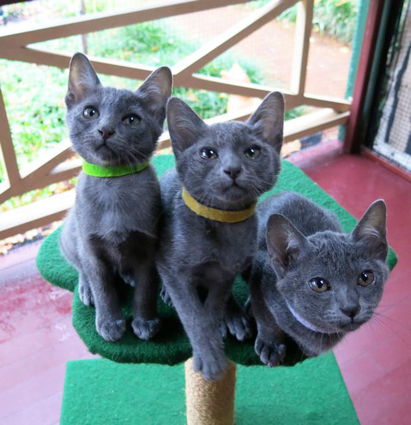 Mimi's kittens are 10 weeks old and will no doubt miss
Yoyo's kittens who have gone to their forever homes now.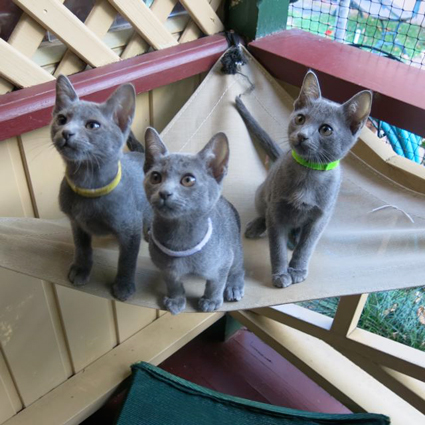 At 11 weeks old, not long now until they are off to their forever homes.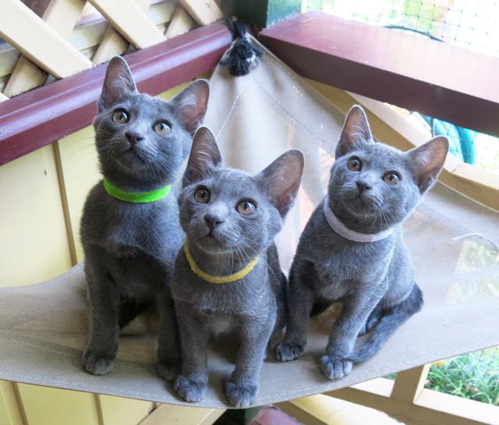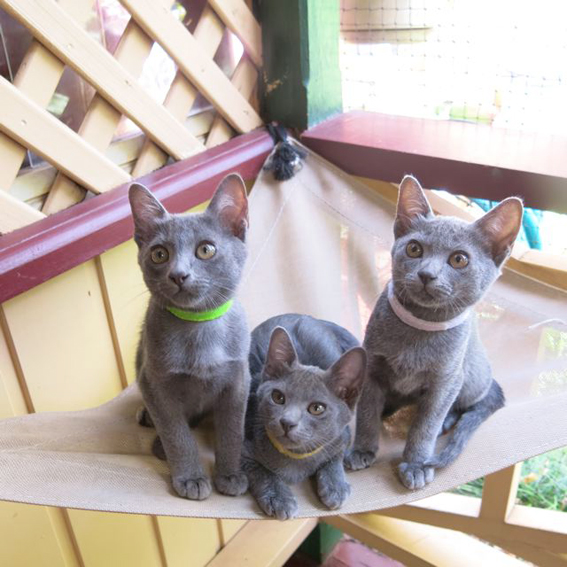 Mimi's Kittens are preparing to leave and join their new families.

Left to right:

Doklao Khun Me Law (male)
Doklao Silver Blu Mitzi (female)
Doklao Silver Nala Serafina (female)
<![if !supportLineBreakNewLine]>
As we say goodbye, we wish them all the best and many happy years ahead in their new homes.

<![endif]>
Other Doklao Litters